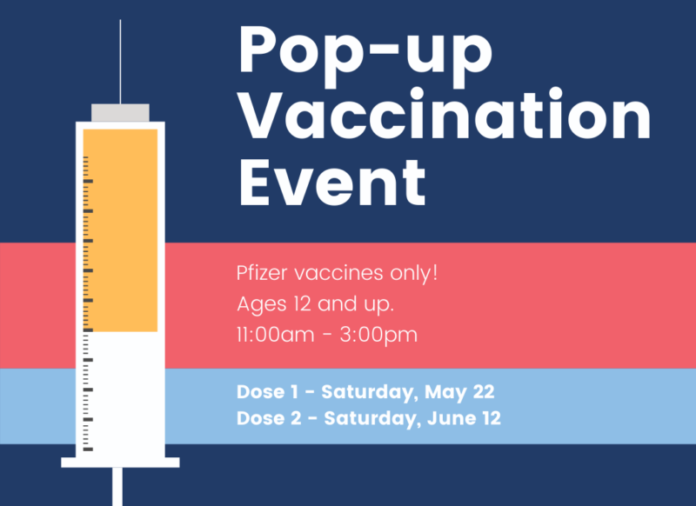 The City of Brentwood in partnership with the Tennessee Department of Health (TDH) will offer a two-part, pop-up COVID-19 vaccination event at the John P. Holt Brentwood Library at 8109 Concord Road in Brentwood on May 22nd and June 12th from 11:00 a.m. to 3:00 p.m.
Appointments are available, but not required. To sign up for an appointment, visit https://www.signupgenius.com/go/10C0C49ADA72CAAFCC16-brentwood.
The signup link can be found at https://www.brentwoodtn.gov/residents/covid-19/
The TDH will be offering Pfizer vaccines only at this event and will be available to individuals 12 years of age or older. After receiving the vaccine, individuals will be required to wait 15 minutes in the facility for monitoring. City Manager Kirk Bednar said, "when requested, we were happy to offer the library as a space for the community to receive the COVID vaccine."
According to the TDH, the Food and Drug Administration (FDA) recently approved the Pfizer vaccine in children and teens ages 12 to 15. The mission of the Tennessee Department of Health is to protect, promote and improve the health and prosperity of people in Tennessee. Learn more about TDH services and programs at www.tn.gov/health
Offers for you
Support our publication by shopping here
Soltea
Improve Your Heart Health with All-Natural Soltea Daily Supplement – Click Now to Save 25% Off Your First Order
All-Natural Heart Health Supplement – Save 25% Now

CodeMonkey
Coding for kids! Introducing programming games for the next generation. Get your kids coding today.
Start with a free trial.

Brigit
Know your spending habits, anticipate overdrafts, and get up to $250. Only takes 2 minutes. No credit check.
Get your finances on track.

Acorns
Acorns helps you grow your money. Take control with all-in-one investment, retirement, checking and more.
Get a $5 bonus when you sign up.

Tally
Overcome your credit card debt with Tally. Consolidate and save money while you pay it down.
Get started with Tally today.
Gabi
The easiest way to compare and save on home and auto insurance. Match coverage, compare rates and save.
Find hundreds in savings now!

Grow Credit
Grow Credit is a free Mastercard you can use to pay your subscriptions while you build credit.
Start building your credit today!

Truebill
Lower your bills and stay on top of your financial life with Truebil, the app that helps you save every day.
Take control & start saving money!