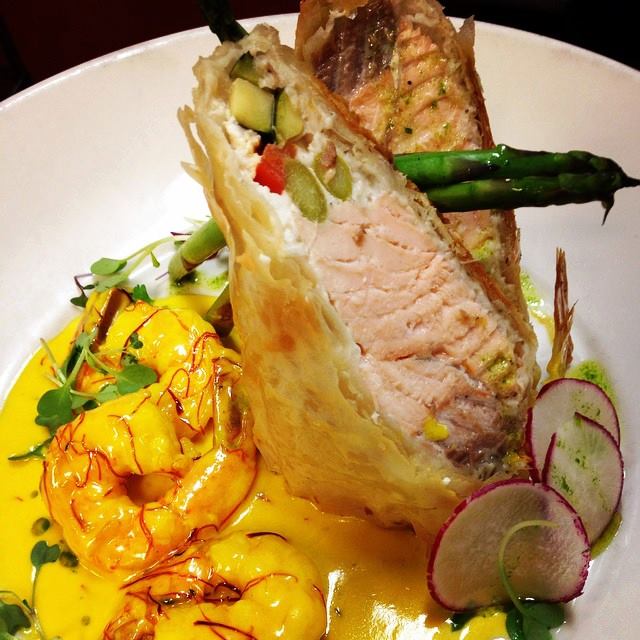 Nashville Restaurant Week is returning Jan. 19-25, with nearly 60 locally owned restaurants offering special meals and deals throughout the week.
Participants are members of the Nashville Originals, the city's not-for-profit independent restaurant association. Together, the Originals work to preserve the culinary identity of the community and sustain each other as restaurateurs.
Twice a year, Originals members host Nashville Restaurant Week, offering diners in Davidson and Williamson counties the chance to try a chef specialty not normally found on the menu, dine at a finer establishment for a more affordable price and celebrate Nashville's local culinary scene through special prix-fixe menus throughout the entire week.
"Restaurant Week has become something many Nashvillians and visitors look forward to for the chance to either support their favorite local spot, try something new or take advantage of the great deals," says Tom Loventhal, president of the Nashville Originals and an owner in the Noshville Delicatessens and Blue Moon Waterfront Grille at Rock Harbor Marina. "The chefs get excited about testing a possible new menu item or just showing off their skills on a dish they can't offer on a regular basis."
While prix-fixe menus are traditionally set at price points like $15.15, $20.15 and $30.15, respectively, many restaurants offer other unique menu and pricing options. Several Originals members will feature three-course lunches or dinners including an appetizer or salad, entrée and dessert, while others will offer wine pairings, meals for two and various deals. Details can be found at www.nashvilleoriginals.com.
Finezza Italian Bistro is one of the organization's newest members—along with Salsa and Peg Leg Porker—to participate in the event. Celebrating 25 years at their Belle Meade location this year, Finezza is looking forward to Restaurant Week as a way to show support for Nashville's local food scene.
"We joined Nashville Originals this past year to help in the effort to keep our original local restaurants at the forefront in the minds of diners," says Shelly Bouton Surgener, owner and general manager of Finezza. "Restaurant Week is a great way to celebrate many of our community's culinary staples, and we're excited to show that a 25-year-old restaurant can still create an exciting menu full of inspirational dishes!"
Established in 2006 as the city's not-for-profit independent restaurant association, the Nashville Originals are locally owned and loved culinary institutions, ranging from casual eateries to fine dining establishments. Together, the Originals support each other as fixtures of the growing culinary community that continues to enjoy national acclaim.
For more information, including menu details, visit www.nashvilleoriginals.com. Look for Restaurant Week photos, updates and more at www.facebook.com/NashvilleOriginals.