Late country music hall of famer Eddy Arnold would turn 100 this coming May 15, and the place he called home is celebrating this milestone and his contributions to the Nashville community.  Você, a real estate development located off of Granny White Pike and Arnold's former homestead, is hosting a Spring Celebration of Eddy Arnold's 100th Birthday, an event dedicated to reflecting on Arnold and honoring the legend's impact on music and Middle Tennessee.
The celebration will be held on Thursday, May 17 from 4 p.m. – 7 p.m. in the Você neighborhood. It is open to the public and will feature free entertainment from Patrick Sweany's Tiger Beats as well as tributes to Eddy Arnold with his songs performed by Pete Mroz and Jim Aycock. Barbecue and beer will be available to guests.
A Tennessee native, Arnold is a legendary member of the music scene and remains the youngest person inducted to the Country Music Hall of Fame at the age of 48, created what is now known as the "Nashville Sound," which consisted of softening his voice and smoothing it out, appealing to the wider pop music audience. He discovered this new sound while walking through the "Windy Ridge" in Nashville land he had recently purchased for his family. When Arnold passed in 2008, his grandson, developer Shannon Pollard, became the executor of the land, charged with maintaining its legacy.
"Você is inspired by my grandfather's commitment to family, the land and his community and this event allows us to celebrate his legacy and reflect on his many contributions," said Shannon Pollard, Developer of Você. "Eddy Arnold was very humble and used the Windy Ridge land, now the Você neighborhood, as a way to return to his rural beginnings and simply enjoy the beautiful nature the land has to offer. I know he'd be proud to see how many Nashvillians are now thriving in the natural setting of his former homestead."
About Você:
Você, [Vo-chay] meaning voice in Italian, is a residential neighborhood under development by Armistead Arnold Pollard Real Estate Services, LLC. Located off of Granny White Pike, the development is a 52-lot residential neighborhood that retains and embraces the natural beauty of the land while promoting meaningful connectivity to the outdoors and to one another. Você is inspired by nature to foster creativity, sustainability and a sense of community and is the former homestead to country music icon Eddy Arnold. The neighborhood is currently in Phase 3 of its development which includes the building of a community center, slated to be completed at the end of 2019. For more information on Voce, visit http://vocenashville.com/
Offers for you
Support our publication by shopping here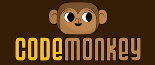 Coding for kids.
Introducing programming games for the next generation.

Get a debit card for your kids, managed by you
Raise financially-smart kids with a card that lets you control how they use it.