The CPA coaching staff was privileged to hear a special guest speaker at their monthly all-staff meeting: The Reverend Canon Dr. Ashley Null.
Dr. Null is a world-renowned theologian, author, priest, and chaplain to elite athletes. He is the author of Thomas Cranmer's Doctrine of Repentance: Renewing the Power to Love. Widely respected for his studies on the grace and gratitude theology of the English Reformation, Dr. Null holds research degrees from Yale and the University of Cambridge. He has received numerous awards for his work, including Fulbright, National Endowment for the Humanities, Guggenheim and German Research Council fellowships as well as being elected fellow of the Royal Historical Society and the Society of Antiquaries in London.
In addition to his scholarly activities, Dr. Null is an ordained Episcopal priest and Canon Theologian of the Episcopal Diocese of Western Kansas and the Anglican Diocese of Egypt. He travels widely throughout the Anglican Communion sharing the godly Protestant heritage of Anglicanism. He teaches regularly in seminaries and churches in the Americas, Europe, Africa and Australia.
Finally, Dr. Null serves as a chaplain to elite athletes, helping them to integrate the Reformation's grace and gratitude theology with their vocation as a professional sportsperson. He is the author of Real Joy: Freedom to be Your Best, and the former chairman of the Major Sporting Event Chaplaincy Commission, a group that recommends Protestant chaplains for large international sports events such as the summer and winter Olympics. A veteran Olympic chaplain, Dr. Null shared insight into inspiring young athletes as a coach and mentor.
"We were honored to have Ashley Null speak to our coaches, and his impact will be felt by our staff as we lead our students in the days and weeks ahead at CPA. Ashley has a heart for athletes and coaches, and he understands what excellence in athletics is all about," says Athletic Director Mike Ellson.
Offers for you
Support our publication by shopping here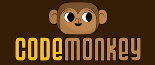 Coding for kids.
Introducing programming games for the next generation.

Get a debit card for your kids, managed by you
Raise financially-smart kids with a card that lets you control how they use it.