American Idol alumni/country artist Gabby Barrett and Cade Foehner welcomed a new baby!
Barrett and Foehner met while on American Idol Season 16 and became parents to a baby girl.
Via Instagram, Barrett shared about the arrival stating, "Gotten to spend a very sweet week with our newest addition.. meet our girl -Baylah May Foehner -1.18.21"
View this post on Instagram
A proud dad, Foehner shared via Instagram, "Baylah May Foehner -The Lord Jesus has given me so much that I scarce can believe it. Not only to be saved from sin because of His Gospel but to also be given a Wife who is not only my best friend in the whole wide world but who also has bore me a child. I am a blessed man beyond my understanding."
The couple wed in October 2019 announcing their pregnancy in August 2020.
Offers for you
Support our publication by shopping here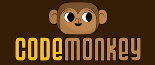 Coding for kids.
Introducing programming games for the next generation.

Get a debit card for your kids, managed by you
Raise financially-smart kids with a card that lets you control how they use it.