April 10th, 2015 – Williamson County Weekend Gardener
The key to a good garden?  Good dirt.  Here's how you can grow your own.
Beyond Compost: 5 Ways to Get Your Soil Ready This Spring – yes! magazine
Peter D'Auria and Miles Schneiderman wrote this article for Together, With Earth, the Spring 2015 issue of YES! Magazine.  It's a great overview of best practices with regard to soil and composting.
Here is a great on-line resource for composting composting information: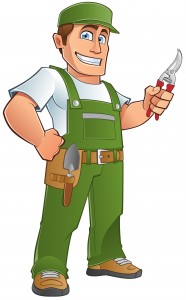 Williamson County Gardening Resources:
Williamson County Master Gardeners Association
   Save The Date:  Master Gardener's Plant Sale
                                  Williamson Cty Ag Expo Center
                                  Saturday, May 9th 9a-3p
Williamson County Extension Office
Williamson County is in USDA Hardiness Zone 7a (0 – 5 degrees)
USDA Plant Hardiness Zone Map
Previous Articles:
04/03/15 – Stop Topping Crape Myrtles
03/27/15 – Free Wildflower Seeds
03/20/15 – 5 Plants Anyone Can Grow
03/13/15 – 5 Ways to Get Back Outside