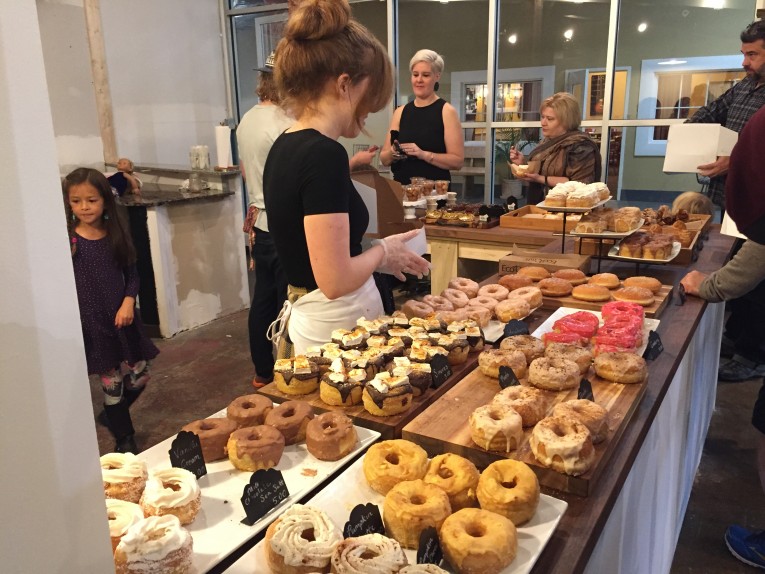 Five Daughters Bakery is a family business, owned and operated by Isaac and Stephanie Meek along with their five daughters in Franklin, Tennessee.
The 100 Layer Donut is the Five Daughters Bakery version of a cronut. It is a delicious hybrid of a croissant and a donut and takes up to three days to craft this decadent creation.
Once cooked, the 100 layer donut is rolled in sugar, filled with cream, and topped with a heavenly glaze. This is one experience you will want to have more than once.
FIVE DAUGHTERS BAKERY
615-933-9332
230 Franklin Rd, Franklin, TN 37064
Monday-Friday: 7AM – 5PM (or till sold out)
Saturday: 8AM – 5PM (or till sold out)
Sunday: Closed
View Five Daughters Bakery Menus
Learn more about Five Daughters here
---
Watch the Donut Cam!