Inclement weather is in the forecast for Wed, January 20th.
Here is an updated list of local school and business closures (or late openings) and cancelled community events. We will update as more closings or cancellations are announced.
Schools
Williamson County Schools
Extended care will be open at the snow day sites. The district offices will also be open.
Franklin Special School District
All schools & the Central Office will be closed tomorrow. SnowMAC will be open at the district site, 1406 Cannon St., from 7:00 until 5:00.
Grace Christian Academy
Benton Hall Academy
Franklin Classical School
Franklin Christian Academy
Brentwood Academy
Christ Presbyterian Academy
Columbia Academy
Ensworth
Father Ryan
Franklin Road Academy
Lipscomb Academy
St Matthew
The Classical Academy
Opening 2 hrs and 15 mins late
New Hope Academy
School closed, childcare starting 2 hours late
Currey Ingram Academy
Opening 2 hrs late
Battle Ground Academy
Opening 2 hrs late
Spring Station Athletics
The fundraising meeting for Spring Station athletics that was tentatively scheduled for 

Thursday, January 21st at 6 pm

 has been postponed due to uncertain weather conditions.
Nolensville High School Parent Meeting
NHS parent meeting scheduled for tomorrow night has been postponed to Feb. 3 due to the WCS school closing.
Colleges
Belmont University
Opening at 9am
Columbia State
Columbia, Williamson, Lawrencburg, Lewis & Clifton campuses
MTSU
O'More College of Design
Businesses & Other
Brentwood Library
Open at 12p
Main Library, Franklin
Open at 11a
Both GraceWorks locations: 104 Southeast Pkwy, Franklin & 2382 Fairview Blvd, Fairview
Adult Learning Center
Brightstone
The Learning Lab: Brentwood & Green Hills locations
Westhaven Golf Shop
The dining room at Westhaven Golf Club will open at 4pm
What will you do with your day off?
Snow day-no school tomorrow. Take time to read a good book on this unexpected day off.

— Poplar Grove K-4 (@fssdPGES) January 20, 2016
Info on School Closings, Delays & Cancellations
Offers for you
Support our publication by shopping here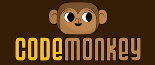 Coding for kids.
Introducing programming games for the next generation.

Get a debit card for your kids, managed by you
Raise financially-smart kids with a card that lets you control how they use it.