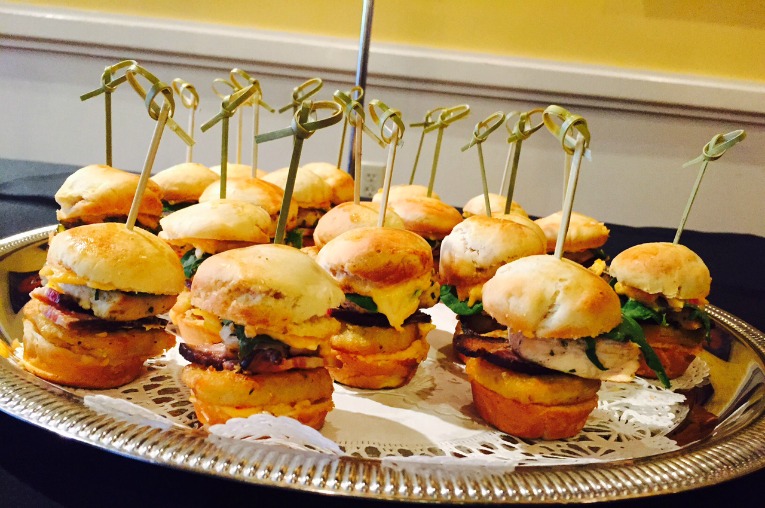 Ten years after taking over as owners of Stoveworks Restaurant in The Factory, Pat McCracken & Sam Barcus, decided to transform the restaurant with a new name, new ambiance and now a new menu.
Naming the restaurant Lyrics was built on three pillars: history of The Factory itself, music and how magical it is in Nashville and, of course, good food.
Executive Chef, Austin Terrell, has joined the team at Lyrics Restaurant. With training at the Culinary Institute of America in New York, Terrell brings his unique style of Southern fusion style to the menu.
When asking his chef heroes are,Terrell said,"I cooked with Gordon Ramsey at CIA and he is certainly someone I admire but I have to say my true chef hero is Lynne Gigliotti whom I also cooked with and learned a great deal from."
Upon graduation from CIA, Terrell worked with Chef Brian Wrubleski helping him open a new restaurant – Mel's in Cooperstown, New York.
Being from New York, southern cuisine was foreign to Terrell but he quickly adapted while adding his own flare to his dishes. "I take an American classic and add a twist of Southern stylings and flavors," Terrell said.
New options for the menu include a Caprese Salad with tomatoes grown in Italy and roasted here in Franklin. Fresh made items on the menu include all of the dressings which are made from scratch. Currently, they have blood orange sorbet made in-house. Entrees for dinner range from braised short ribs, beef medallions wrapped in Cherrywood smoked bacon, and salmon. A selection of flatbreads are also included on the menu with classic margherita, bacon chicken ranch and a veggie option.
Live entertainment is available Thursday-Saturday evenings. Lyrics serves lunch Tuesday-Friday 11am-2pm, Saturday 11am-2:30pm, Dinner hours are Wednesday-Saturday 5pm-8pm. Lyrics Restaurant is located in The Factory at 230 Franklin Road, Franklin.Visit their website for more information.
[scroller style="sc1″ title="More Food & Wine " title_size="17″ display="cats" cats="31″ number_of_posts="8″ speed="5000″]