Tennessee Soccer Club offers a variety of programming options for TSC and non-TSC players to participate in throughout the winter months. From indoor tournaments to free play pick-up games at D1 Training, players have lots of available options to keep their skills sharp.
Winter Programs:
Champions Premier League (CPL)
The CPL is a great program bringing together the younger members of the club in a fun, competitive environment. In this program, TSC players come together and share their enjoyment of the game while continuing to work on their skills in the off season. Contact the TSC office at 615.905.4865 or by emailing [email protected] More here.
Futsal Academy
The 2nd TSC Futsal Academy will consist of 9 weeks of training for U8-U13 boys and girls age groups. Qualified coaches will focus on the needs of the players in each group to challenge them appropriately, focusing on technical aspects of the game first, and gradually teaching the players about futsal and how to implement their skills in game environments. Players will receive more and more playing time as the weeks go on, with our final weeks solely focused on game play. More here.
Winter Indoor Series
This is a friendly series weekend. Upcoming Dates are Jan 17 – 19 (application deadline is Jan 10) and February 7 – 9 (application deadline is Jan 31). More here.
About Tennessee Soccer Club
Tennessee Soccer Club is the premier youth soccer club of the Greater Nashville, TN area with over 3,000 players participating in recreational and competitive soccer across three locations; TSC Murfreesboro, TSC Nashville and TSC Williamson. The club competes locally, regionally, and nationally in leagues such as the Tennessee Youth Soccer League, US Club Soccer National Premier League, USYSA's National League and Southern Region Premier League, and the Elite Clubs National League. TSC has won multiple state and national championships in recent years through competition in these leagues. TSC's Mission is "to promote a love for soccer by developing excellence in the game for our players and coaches to positively impact our member families and communities." Learn more at tennesseesoccerclub.org.
Offers for you
Support our publication by shopping here

Get a debit card for your kids, managed by you
Raise financially-smart kids with a card that lets you control how they use it.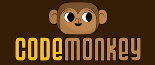 Coding for kids.
Introducing programming games for the next generation.