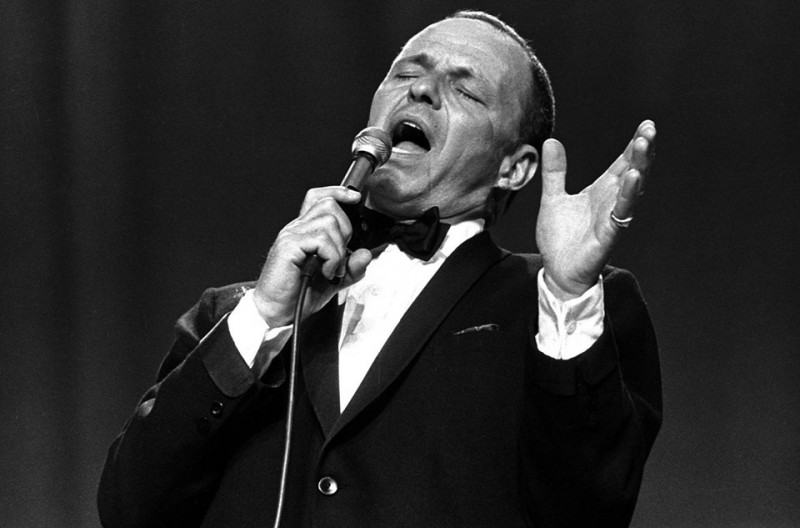 Icon Entertainment shared in a release a new project that will join the Johnny Cash diner. The Sinatra Bar and Lounge, to be located in the historic Southern Turf building in Nashville's Printer's Alley, is slated to open in 2020.
Focusing on Ol' Blue Eyes' favorites, the menu features Italian recipes with Sinatra's drink of choice –  Jack Daniel's Tennessee Whiskey or Old No. 7, as he referred to it.
"It's a pleasure and an honor for our family to partner with the Sinatra family to bring what promises to be one of Nashville's—and the Southeast's—most notable establishments," says Bill Miller, founder of Icon Entertainment which includes Nudie's Honky Tonk, Patsy Cline Museum, Skull's Rainbow Room, and House of Cards.
"We are thrilled that our Dad, who loved good songs, good food and good spirits, will now be part of Music City's creative and vibrant landscape," says Nancy and Tina Sinatra. Added Tina, "the stately Southern Turf landmark is listed on the National Register of Historic Places and once housed a speakeasy and saloon; how cool is that?"
The Southern Turf Building is located in the rapidly redeveloping area of downtown Nashville. The basement level of the building is home to the legendary Skull's Rainbow Room, which just took the number five spot in TripAdvisor's Top 40 list of the best restaurants in Nashville.
Updates regarding the Sinatra Bar and Lounge will be published on the Sinatra Bar and Lounge Facebook page.
Offers for you
Support our publication by shopping here
Soltea
Improve Your Heart Health with All-Natural Soltea Daily Supplement – Click Now to Save 25% Off Your First Order
All-Natural Heart Health Supplement – Save 25% Now

CodeMonkey
Coding for kids! Introducing programming games for the next generation. Get your kids coding today.
Start with a free trial.

Grow Credit
Grow Credit is a free Mastercard you can use to pay your subscriptions while you build credit.
Start building your credit today!

Acorns
Acorns helps you grow your money. Take control with all-in-one investment, retirement, checking and more.
Get a $5 bonus when you sign up.
Gabi
The easiest way to compare and save on home and auto insurance. Match coverage, compare rates and save.
Find hundreds in savings now!

Truebill
Lower your bills and stay on top of your financial life with Truebil, the app that helps you save every day.
Take control & start saving money!

Tally
Overcome your credit card debt with Tally. Consolidate and save money while you pay it down.
Get started with Tally today.

Brigit
Know your spending habits, anticipate overdrafts, and get up to $250. Only takes 2 minutes. No credit check.
Get your finances on track.