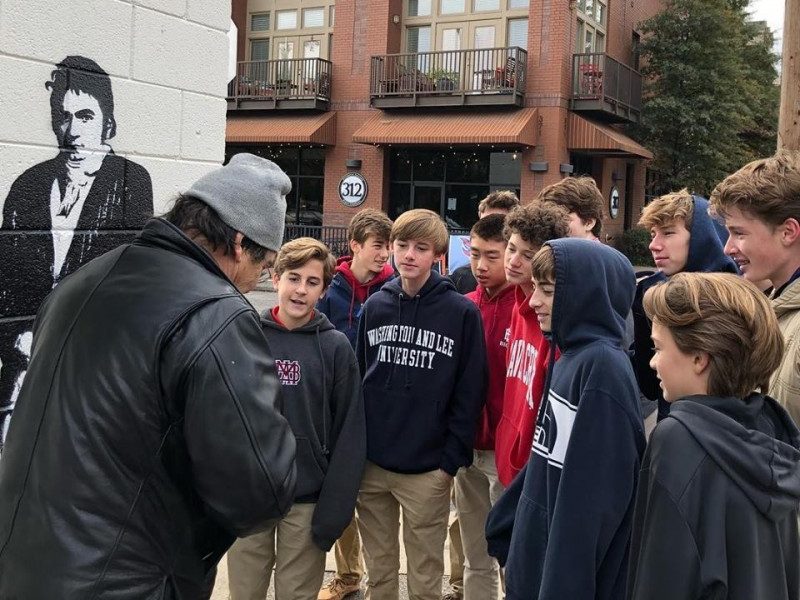 The number of murals in Nashville has grown over the years from the "Wings" in the Gulch to "I Believe in Nashville" on 12th South.
Now, it's adding one more by famed French graffiti artist Blek La Rat, who visited Nashville last week, reports NPR. 
Known for his stencil work, Rat paid homage to Music City by spray painting a young Beethoven on the side of a coffee shop located at 4th Avenue North and Monroe Street in the Germantown area.
Rat came to Nashville by invitation of the private school Montgomery Bell but told NPR he preferred to visit Nashville over New York.
"I really prefer to be in Nashville than in New York, because in New York if you do something on the street, nobody cares. Here it's completely different," Blek Le Rat told NPR "They have a real interest."
On Blek La Rat's Facebook page, he documented his time in Nashville by posting photos of several artworks he completed at Montgomery Bell Academy as well as the coffee shop in Germantown. Take a look at the photos below. Currently, Rat is in Waco painting.