May 8th, 2015 – Williamson County Weekend Gardener
Tomorrow (day before Mother's Day), check out the Williamson County Master Gardeners Association Plant Sale at the Ag Center, just off I-65 at Peytonsville Road (Exit 61).  This is a great event, and you can find a world of unique plants as well as the all-time classics.  And while you're grabbing those favorite plants for your yard, you're also helping a great organization that volunteers hundreds, if not thousands of man hours to local gardening projects.
The sale is going on from 10:00am until 3:00pm.  Admission is free.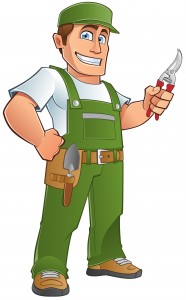 Williamson County Gardening Resources:
Williamson County Master Gardeners Association
Williamson County Extension Office
Williamson County is in USDA Hardiness Zone 7a (0 – 5 degrees)
USDA Plant Hardiness Zone Map
Previous Articles:
05/01/15 – Don't Miss The Azaleas
04/24/15 – 10 Flowers To Grow With Vegetables
04/17/15 – Homemade Weed Killer Recipe
04/10/15 – 5 Ways to Get Soil Ready for Spring
04/03/15 – Stop Topping Crape Myrtles
03/27/15 – Free Wildflower Seeds
03/20/15 – 5 Plants Anyone Can Grow
03/13/15 – 5 Ways to Get Back Outside