April 17th, 2015 – Williamson County Weekend Gardener
Someone sent us this weed killer recipe from a Facebook post, and it's frankly been tough figuring out where it originated — so if you know, please comment and we'll add the appropriate credits.
This time of year, dealing with weeds begins to take over a lot of gardening time; especially with all the rain we've had.  The little buggers have gotten almost perfect conditions to grow — and the rain has kept us indoors so we didn't even see them growing.
It's always with reluctance that I break out the chemicals, so this week seemed like a good time to share this homemade, hopefully less toxic recipe if you're so inclined to save money, save the environment, or just build a better mouse trap when it comes to weeds.
Weed Spray
 1 Gallon Vinegar
     2 Cups Epsom Salt
     1/4 Cup Dawn Dish Soap (Original Blue)
Enjoy!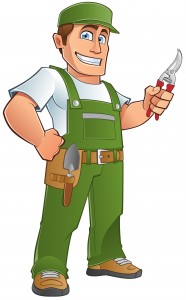 Williamson County Gardening Resources:
Williamson County Master Gardeners Association
   Save The Date:  Master Gardener's Plant Sale
                                  Williamson Cty Ag Expo Center
                                  Saturday, May 9th 9a-3p
Williamson County Extension Office
Williamson County is in USDA Hardiness Zone 7a (0 – 5 degrees)
USDA Plant Hardiness Zone Map
Previous Articles:
04/10/15 – 5 Ways to Get Soil Ready for Spring
04/03/15 – Stop Topping Crape Myrtles
03/27/15 – Free Wildflower Seeds
03/20/15 – 5 Plants Anyone Can Grow
03/13/15 – 5 Ways to Get Back Outside