March 13th, 2015 – Williamson County Weekend Gardener
Now that the snow seems (finally) gone for good, many of us turn our attention to the yard. How can you scratch that early itch to get outside and do some gardening? Here are 5 things you can be doing right away to get off to a great start this Spring: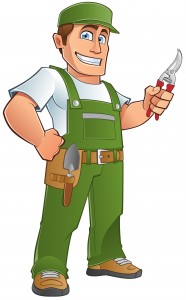 (1)  Fertilize the Lawn.  Experts recommend fertilizing your lawn in early Spring (now), late Spring, early Fall, and late Fall.  Scotts has some great "How To" Articles available free on its website.  LawnCare.org also has some useful discussion groups on lawn maintenance.
(2)  Trim Shrubs & Trees.  Our shrubs and trees have taken a real beating from all the snow and ice.  Almost all of us have broken branches to prune, and now is a good time to trim most trees and shrubs while they're still dormant.  Here are some useful links about How To Prune, When To Prune, & How Much To Prune.
(3)  Clean Out Flower Beds.  Removing last year's dead growth from annuals and perennials means you're all set for new growth to start in the next few weeks.  It can also keep diseases from taking hold in your yard.  Policy varies throughout Williamson County; depending on where you live there are different methods for disposal of yard waste.
(4)  Add Compost & Mulch.  Now is also a good time to be adding compost to flower and garden beds in anticipation of new plants going in soon.  Watch this video about the City of Franklin composting program. And here is a link for Franklin residents to purchase compost.
(5)  Start Those Cold-Weather Crops.  It's not too early to be thinking about getting an early crop of lettuce, broccoli, scallions, radishes, cabbage, kale, all sorts of greens, and other cold-weather crops into the ground — although your plants may need cover at night for the next few weeks.  Garden centers and home improvement centers will have these plants any day now, and the seeds have been in stores for weeks already.
Here are some tips for Early Spring gardening.  And here is an example of how to build a cold frame for the diehards among us.
Williamson County Gardening Resources:
Williamson County Master Gardeners Association
Williamson County Extension Office
Williamson County is in USDA Hardiness Zone 7a (0 – 5 degrees)
USDA Plant Hardiness Zone Map