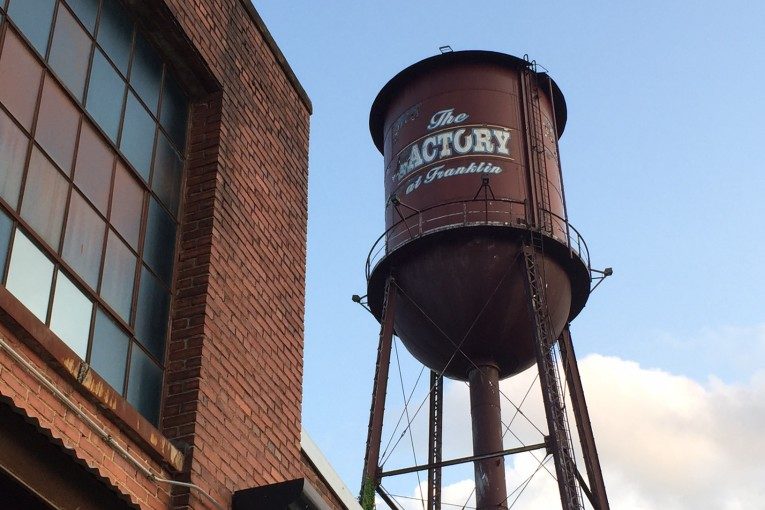 As The Factory at Franklin strives to become the ultimate place for locals and visitors to shop, eat and hang out with family and friends, a slew of new businesses opened in 2016 and many others were announced for a 2017 opening.
One of the biggest announcements made in 2016 was that popular Nashville burger restaurant The Pharmacy will open in 2017, in the former Lyrics space, located near the Franklin Road entrance. Making way for The Pharmacy, The Little Cottage, a children's clothing store, moved out of its current space to a temporary space down the hall. Their permanent shop will be at Jamison Square, across Liberty Pike from The Factory.
Also of note was the opening of MAFIAoZA's, an Italian restaurant known for their stone-oven pizzas. MAFIAoZA's just opened on Dec 29th.
The popular food truck Funk  Seoul Brothers, which specializes in Korean and Japanese street food,  is expected to open in The Factory in 2017. We don't have an exact opening date, but will keep you updated.
What's New at The Factory
If you haven't visited The Factory lately, you should stop by. Here are the new stores that opened in 2016:
All Things Co.  A boutique located on the second level next to the chandelier. Featuring local artisans and makers, you will find gifts and clothing that you can't find anywhere else, read more here.
[gap height="20″]
Walker Creek– Locally owned candy shop brings its handmade candies to Franklin, learn more about their toffee confections here. 
[gap height="20″]
Franklin Moto-  A place to buy gear sought by the motorcycle enthusiast, everything but the motorcycle. They also have an antique bike sitting in the store as a conversation starter.
[gap height="20″]
Music City Pickers– In addition to Music City Roots, you now have Music City Pickers. A weekly show held each Thursday in the Little Brick Theatre with Brady Seals, formerly of Little Texas, and Gordon Kennedy as hosts.
[gap height="20″]
Jeni's Ice Cream Truck– Jeni's Ice Cream truck rolled into The Factory last December but left in the spring.  Now, the ice cream truck is back and we hope for good this time.
[gap height="20″]
In the summer, Carnivore Market moved from their Columbia Avenue location and opened a new location at The Factory and changed their name to Carnivore Meat Company. They offer high quality, fresh cuts of meat with no antibiotics. They even make their own sausages and dried meats.
Be sure to visit The Factory at Franklin located at 230 Franklin Road, Franklin. Follow them on Facebook for the latest news.
[scroller style="sc1″ title="More Franklin News " title_size="17″ display="cats" cats="287″ number_of_posts="8″ speed="5000″]