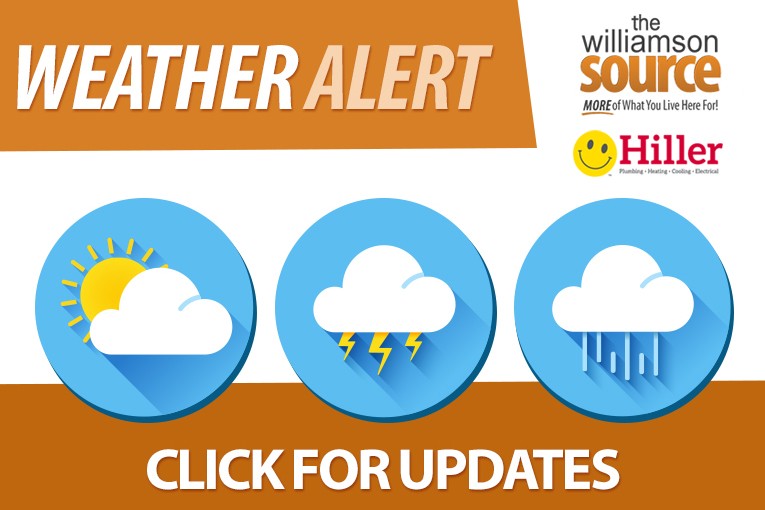 Although it was sunny and in the 70s today, the National Weather Service predicts a light snowfall in Middle Tennessee this weekend.
A cold Canadian air mass will push into the Mid-State this weekend and is expected to bring Middle Tennessee a late season snowfall.
Here's what to expect this weekend:
For tonight, Thursday, showers and thunderstorms are likely and Friday will be mostly sunny, with a high near 53. Saturday is when things get interesting.
We should start the day on Saturday with freezing temperatures, mainly in the upper 20s to lower 30s. By late morning, as temperatures warm into the middle and upper 30s, precipitation will likely start to spread in from the west falling as a rain and snow mix over the north and as all rain across the south. By late Saturday afternoon the precipitation over the northwest, around Clarksville, may change to all snow. A change to all snow
is expected in the Nashville area and along the Cumberland Plateau around sunset on Saturday, or shortly thereafter.
As Saturday night wears on, temperatures will continue to fall, as light snow spreads across other parts of northern Middle Tennessee.
A rain and snow mix over the south will probably only turn to snow briefly Saturday night, before tapering off to flurries. As a result, only a dusting of snow is expected over southern areas.
Since this weather event is still a few days away, there is still a good deal of uncertainty as to how much snow accumulation will occur. However, right now, it looks like most areas along and north of Interstate 40 will stand a chance of getting up to an inch, with the Cumberland Plateau possibly picking up around two inches.
Thanks to our recent warm weather, ground temperatures will be pretty warm this weekend. However, as temperatures drop into the middle and upper 20s Saturday night, some slick spots could develop on area roadways, especially over the north.
Get up-to-date weather news on our Weather Page.