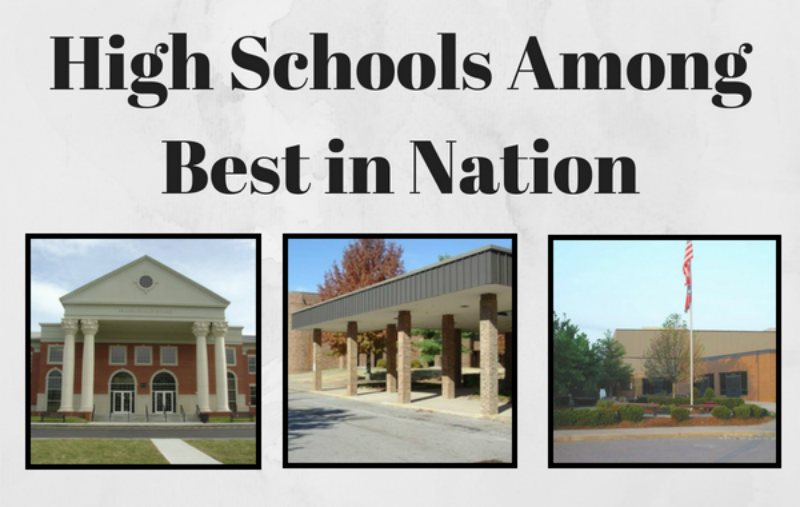 From WCS inFocus
Three Williamson County high schools are once again listed among the best in the nation.
The U.S. News & World Report released its annual list of "America's Best High Schools" May 9.
Not only was Brentwood High ranked the top non-magnet high school in the state, but it is listed as #305 in the nation. Franklin High (#874) and Page High (#2,292) also received national rankings.
The U.S. News & World Report's Best High Schools in TN
Brentwood High – 5th (1st among non-magnets)
Franklin High – 8th (2nd among non-magnets)
Page High – 22nd
The U.S. News & World Report determines its rankings by evaluating schools in four phases. The first three steps ensured that the schools serve all of their students well, using their performance on the math and reading parts of their state proficiency tests and graduation rates as the benchmarks. For those schools that made it past the first three steps, a fourth step assessed the degree to which schools prepare students for college-level work.