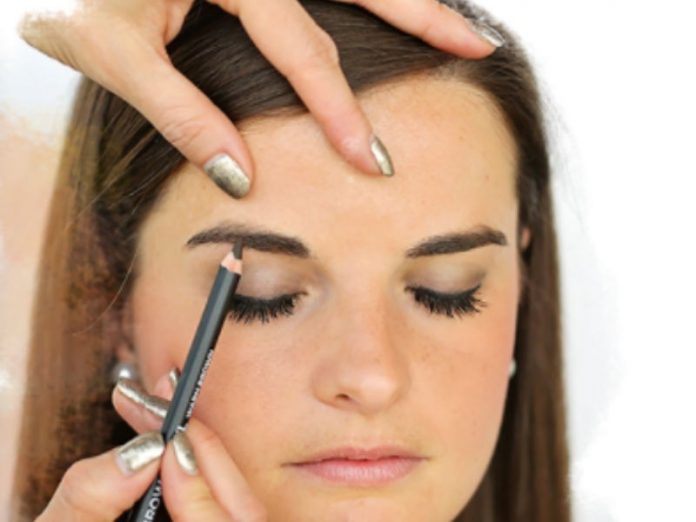 When talking about makeup, we all have our preferences for what we wear. We like to make our lips seem fuller, our eyes pop, and our faces look slimmer. Did you know that having the right eyebrow line can help with two of these? That's right! Your eyebrows can make your eyes pop and slim your face.
While you might have already established an eyebrow regimen, from a daily makeup routine to getting them waxed regularly, you need to know about this new makeup line that is dermatologist tested, hypoallergenic, and paraben free. Waxing the City's Brow Makeup Line is made specifically to make your brows (and the rest of your face) wow!
Their line begins with an Eyebrow Pencil, which helps to define the shape of your brow and fill in sparse areas with custom blended shades in six colors. The Pencil is blendable with spooling shaper end, sweat and water resistant, and made of cedar wood for durability and strength.
Next is their eyebrow brush. The dual ended brow brush is used to apply powder and blend color for your final look. Like the pencil, it has a spoolie to brush brows, blend product, or erase mistakes. It is a firm angled brush for precision and control and also works well for applying eyeliner or blending highlighter.
They also have a highlighter pencil with dual ended pencil to highlight your face and brows. It's a soft, spreadable matte and shimmer on either end. While the matte covers hair regrowth and accents shape as well as a general concealer, the shimmer will add glow where the sun naturally hits.
The Eyebrow Gel, which keeps brows in place and seals in the pencil and powder applications for a long wear. Water and sweat resistant, it is supposed to last long without flaking. It has a medium to firm hold and can also set and waterproof mascara, making it a great option all around for your all-day, long lasting look.
Not quite last is the Eyebrow Powder which can be applied wet or dry for color and definition to your eyebrows. It comes in dark, medium, and light compacts with three colors for custom blending. Dry gives you a natural powder finish and volume, while wet produces a glam pomade finish.
Finally, their Pencil Sharpener is just what it sounds like to sharpen your highlighter and skinny brow pencils quickly and effectively. They're made with a German blade for strong, easy sharpening, and the top is removable for easy cleaning.
If you want to accent your brows and start a new glamourous you, this line is something you need to check out. Click here to learn more about this brow makeup line.
Visit Waxing the City in Franklin at 3046 Columbia Ave, Suite 114. For more information on Waxing the City, visit their website.