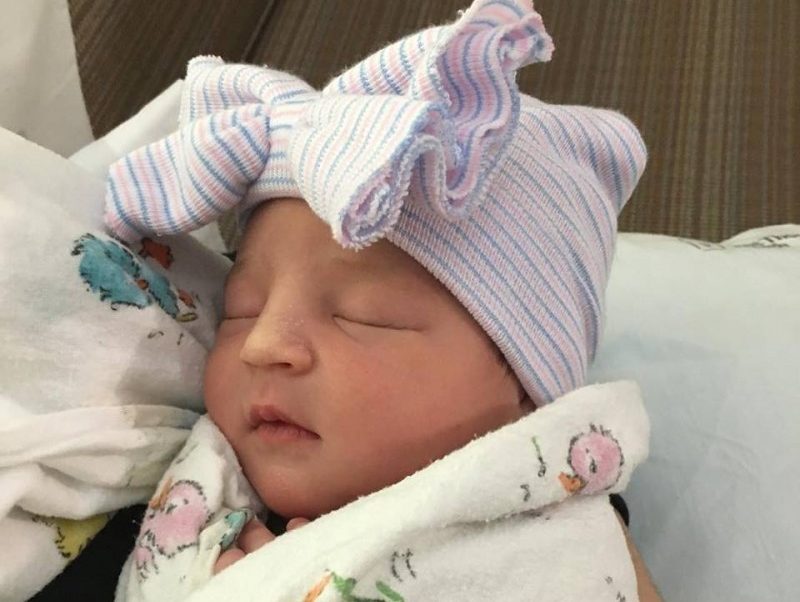 Jenny Gill Van Valkenburg and Josh Van Valkenburg welcomed the arrival of their second child.
Their daughter, Everly June Van Valkenburg was born Friday, January 12 at 5:32pm in a Nashville hospital. The baby weighs 8lbs 7oz. Everly joins big brother Wyatt, age 3.
Jenny is a singer/songwriter and Josh is Senior Vice President of A&R for Sony/ATV.
Jenny is the daughter of Vince Gill (married to Amy Grant) and Janis Oliver.
On Monday, Jenny posted a photo on her Facebook page of her son Wyatt and Amy Grant saying, "The moment Wyatt met his baby sister…my heart exploded."
The couple announced their second pregnancy on Instagram back in July 2017. Saying, "Well, it's official…Baby #2 arriving January 2018! #herewegoagain."
Jenny released an EP in 2017 titled House Sessions.
Offers for you
Support our publication by shopping here
Soltea
Improve Your Heart Health with All-Natural Soltea Daily Supplement – Click Now to Save 25% Off Your First Order
All-Natural Heart Health Supplement – Save 25% Now

CodeMonkey
Coding for kids! Introducing programming games for the next generation. Get your kids coding today.
Start with a free trial.

Truebill
Lower your bills and stay on top of your financial life with Truebil, the app that helps you save every day.
Take control & start saving money!

Tally
Overcome your credit card debt with Tally. Consolidate and save money while you pay it down.
Get started with Tally today.
Gabi
The easiest way to compare and save on home and auto insurance. Match coverage, compare rates and save.
Find hundreds in savings now!

Acorns
Acorns helps you grow your money. Take control with all-in-one investment, retirement, checking and more.
Get a $5 bonus when you sign up.

Brigit
Know your spending habits, anticipate overdrafts, and get up to $250. Only takes 2 minutes. No credit check.
Get your finances on track.

Grow Credit
Grow Credit is a free Mastercard you can use to pay your subscriptions while you build credit.
Start building your credit today!