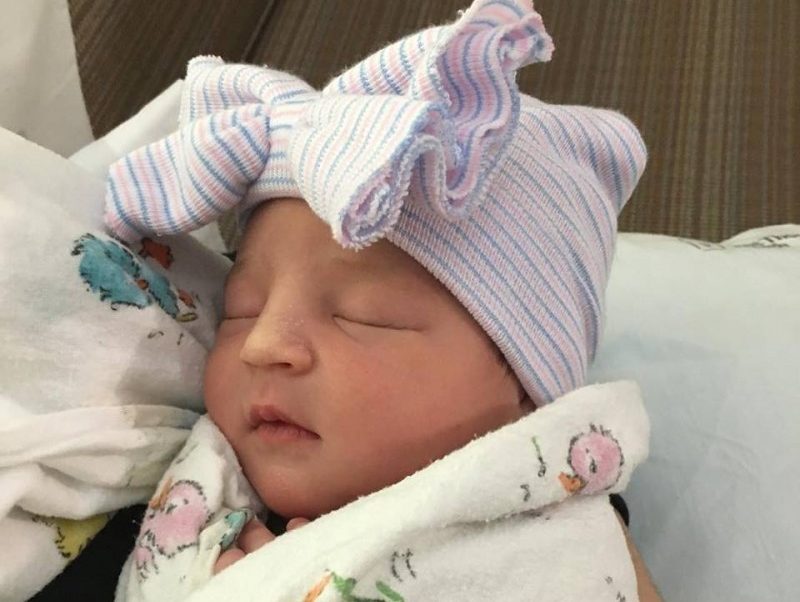 Jenny Gill Van Valkenburg and Josh Van Valkenburg welcomed the arrival of their second child.
Their daughter, Everly June Van Valkenburg was born Friday, January 12 at 5:32pm in a Nashville hospital. The baby weighs 8lbs 7oz. Everly joins big brother Wyatt, age 3.
Jenny is a singer/songwriter and Josh is Senior Vice President of A&R for Sony/ATV.
Jenny is the daughter of Vince Gill (married to Amy Grant) and Janis Oliver.
On Monday, Jenny posted a photo on her Facebook page of her son Wyatt and Amy Grant saying, "The moment Wyatt met his baby sister…my heart exploded."
The couple announced their second pregnancy on Instagram back in July 2017. Saying, "Well, it's official…Baby #2 arriving January 2018! #herewegoagain."
Jenny released an EP in 2017 titled House Sessions.