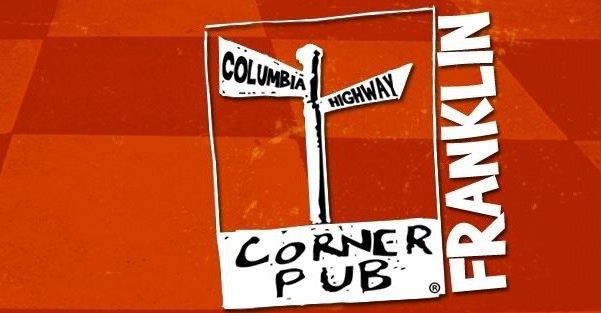 Corner Pub's newest location at 1916 Columbia Ave. in Franklin, is already known for their Smokin' Mondays. Now they bring their collective culinary skills to your table with a variety of delectable dishes to alleviate what can be a hectic time: Thanksgiving.
According to General Manager Daniel Rippy, Corner Pub's pre-ordered turkeys, pork tenderloins, side dishes and pies have become a favorite among customers at the other Corner Pub locations across the mid-state.
"We are happy to be bringing this Corner Pub holiday tradition to the folks here in Williamson County. Our Smokin' Mondays have already become a huge success and we are looking forward to our first Thanksgiving here in Franklin."
Orders are being taken now through Friday, November 22nd and pickups will be November 27th after 3:00 p.m. when they will be pulling the meat hot off the smoker and out of the fryers. Orders can be placed by stopping by the Franklin location or by calling: 615-595-7447.
The menu is an eclectic one, featuring a unique take on the Turducken– "The Blokey". The Blokey, according to Manager Jamison Long, is a tradition that was started at Corner Pub Bellevue.
"The Blokey is an idea that came from one of our regulars at our Bellevue store. He is a bologna afficionado, and after a few adult beverages  one Thanksgiving a few years ago, we decided to stuff a turkey with bologna and smoke it. People liked it, so it is now an annual holiday tradition!"
Items available to order are as follows:
Smoked Turkey (14-16lb W/Gravy) : $39.95
The Blokey (Bologna Stuffed Turkey): $45.99
Fried Turkey: (14-16lb W/Gravy):   $39.95
Whole Smoked Pork Loin: $39.95
1/2 Smoked Pork Loin: $19.95
Side Items  (Whole Pan: $17.50,  1/2 Pan: $8.75) include:
Cornbread Stuffing, Mashed Potatoes, Green Beans
Mrs. Ann's Homemade Pies (a long standing Corner Pub tradition) are $19.95 and include:
Chess, Pumpkin, Fudge, Pecan
Offers for you
Support our publication by shopping here
Soltea
Improve Your Heart Health with All-Natural Soltea Daily Supplement – Click Now to Save 25% Off Your First Order
All-Natural Heart Health Supplement – Save 25% Now

CodeMonkey
Coding for kids! Introducing programming games for the next generation. Get your kids coding today.
Start with a free trial.

Grow Credit
Grow Credit is a free Mastercard you can use to pay your subscriptions while you build credit.
Start building your credit today!

Tally
Overcome your credit card debt with Tally. Consolidate and save money while you pay it down.
Get started with Tally today.

Acorns
Acorns helps you grow your money. Take control with all-in-one investment, retirement, checking and more.
Get a $5 bonus when you sign up.

Brigit
Know your spending habits, anticipate overdrafts, and get up to $250. Only takes 2 minutes. No credit check.
Get your finances on track.

Truebill
Lower your bills and stay on top of your financial life with Truebil, the app that helps you save every day.
Take control & start saving money!
Gabi
The easiest way to compare and save on home and auto insurance. Match coverage, compare rates and save.
Find hundreds in savings now!