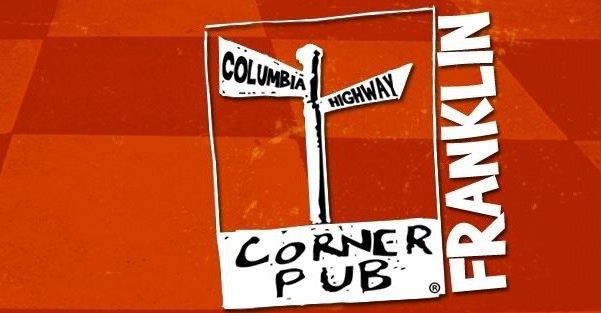 Corner Pub's newest location at 1916 Columbia Ave. in Franklin, is already known for their Smokin' Mondays. Now they bring their collective culinary skills to your table with a variety of delectable dishes to alleviate what can be a hectic time: Thanksgiving.
According to General Manager Daniel Rippy, Corner Pub's pre-ordered turkeys, pork tenderloins, side dishes and pies have become a favorite among customers at the other Corner Pub locations across the mid-state.
"We are happy to be bringing this Corner Pub holiday tradition to the folks here in Williamson County. Our Smokin' Mondays have already become a huge success and we are looking forward to our first Thanksgiving here in Franklin."
Orders are being taken now through Friday, November 22nd and pickups will be November 27th after 3:00 p.m. when they will be pulling the meat hot off the smoker and out of the fryers. Orders can be placed by stopping by the Franklin location or by calling: 615-595-7447.
The menu is an eclectic one, featuring a unique take on the Turducken– "The Blokey". The Blokey, according to Manager Jamison Long, is a tradition that was started at Corner Pub Bellevue.
"The Blokey is an idea that came from one of our regulars at our Bellevue store. He is a bologna afficionado, and after a few adult beverages  one Thanksgiving a few years ago, we decided to stuff a turkey with bologna and smoke it. People liked it, so it is now an annual holiday tradition!"
Items available to order are as follows:
Smoked Turkey (14-16lb W/Gravy) : $39.95
The Blokey (Bologna Stuffed Turkey): $45.99
Fried Turkey: (14-16lb W/Gravy):   $39.95
Whole Smoked Pork Loin: $39.95
1/2 Smoked Pork Loin: $19.95
Side Items  (Whole Pan: $17.50,  1/2 Pan: $8.75) include:
Cornbread Stuffing, Mashed Potatoes, Green Beans
Mrs. Ann's Homemade Pies (a long standing Corner Pub tradition) are $19.95 and include:
Chess, Pumpkin, Fudge, Pecan