We just found your New Year's Resolution to conquer.
It's the Jaw Dropper Challenge at Hoss' Loaded Burger in Nolensville. Here's how the challenge works – consume a triple Jaw Dropper burger, loaded queso fries, and a milkshake in 20 minutes & win the Jaw Dropper Challenge.
In addition to bragging rights, anyone who completes the challenge will win a Hoss t-shirt and hat. The winner with the fastest time will receive a $50 gift card. In addition, there will also be second ($25) and third place ($10) winners who will receive gift cards.
Those not interested in the challenge can try some healthier, lighter options now available at Hoss' Loaded Burgers, including a spring mix side salad with cherry tomatoes, onions, herbed croutons & housemade buttermilk ranch. The in-house made veggie burger, side salad & diet coke is just 675 calories for the entire meal.
Hoss' Loaded Burgers is located at 515 Burkitt Commons Ave in Nolensville. Find their latest food truck schedule here. 
Offers for you
Support our publication by shopping here

Get a debit card for your kids, managed by you
Raise financially-smart kids with a card that lets you control how they use it.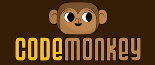 Coding for kids.
Introducing programming games for the next generation.