by Katie Shands, author of Finding Franklin
1. Watson House (214 3rd Avenue South)
ABOUT THE WATSON HOUSE:
With its mansard roof and projecting central tower, the Watson House is hard to miss on Third Avenue. Susan Catherine "Kitty" Puryear Watson built this monumental Second French Empire style home in 1881 at an estimated cost of $18,000 (the second most expensive house in Franklin at the time). Kitty and her husband Thomas J. Watson were living in The Willows on old West Harpeth Road, but when Thomas died, Kitty constructed a new house closer to town so their children could be educated in Franklin schools.
Her father Mordecai Puryear, owner of one of the first self-sustaining plantations in the county (located on Lewisburg Pike), helped her purchase the property. Kitty promptly tore down the original home built by Joseph Frye and hired Hugh Cathcart Thompson—the same architect who designed Nashville's Ryman Auditorium and the Franklin Cumberland Presbyterian Church—to make her dream home a reality.
The Watson House remained in the family for about a century. When it was sold, the new owner built a large addition in the back.
WHY I LOVE THIS HOUSE:
The Second French Empire style was meant to exude character and a sense of permanence, which is precisely the effect of the Watson House. When my family first visited Franklin before moving here, this home immediately caught my attention and made quite an impression. It reminds me of the dramatic mansion in Alfred Hitchcock's Psycho, but with much more elegance. The Watson House seems brimful of mystery and intrigue—can't you just imagine networks of hidden passages and an attic bursting with treasures? What I wouldn't give for a peek inside…
Offers for you
Support our publication by shopping here

Get a debit card for your kids, managed by you
Raise financially-smart kids with a card that lets you control how they use it.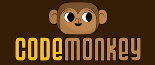 Coding for kids.
Introducing programming games for the next generation.