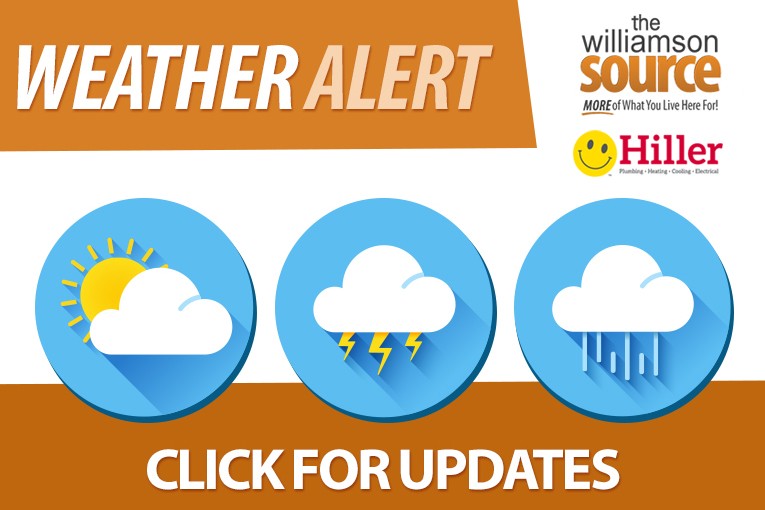 The tornado warning issued earlier this morning for the eastern parts Williamson County including Franklin, Brentwood. southeastern Davidson County and north Rutherford County has expired, but we could still see heavy winds.
Get a look at the latest weather radar on our Weather Page and Like us on Facebook to get weather alerts.
The Franklin police are reporting that several lines are down, trees ripped out of the ground and traffic lights down, especially Cool Springs. Reports of damage throughout Cool Springs continue to come in.
Commuters should expect lots of congestion this morning.
Alert: Massive Congestion on I65 due to storm damage and volume. Officers advising almost at a complete stop.

— Franklin Police Dept (@FranklinTNPD) March 1, 2017
——————————————————————————————————————-
What is a tornado watch vs tornado warning
Tornado Watch
A tornado watch is issued when weather conditions are favorable for the development of severe thunderstorms called a Supercell that are capable of producing tornadoes.
Tornado Warning
A tornado has been sighted or indicated by weather radar. There is imminent danger to life and property. Move to an interior room on the lowest floor of a sturdy building. Avoid windows. If in a mobile home, a vehicle, or outdoors, move to the closest substantial shelter and protect yourself from flying debris. Warnings are issued by your local forecast office. Warnings typically encompass a much smaller area (around the size of a city or small county) that may be impacted by a tornado identified by a forecaster on Radar or by a trained spotter/law enforcement who is watching the storm.
In the event of a tornado, find the lowest part of your home. In a house with no basement, a dorm, or an apartment: a+void windows. Go to the lowest floor, small center room (like a bathroom or closet), under a stairwell, or in an interior hallway with no windows. Crouch as low as possible to the floor, facing down; and cover your head with your hands.
NWS reports we may see hail, considerable tree damage and wind damage to mobile homes, roofs and outbuildings in parts of Williamson County, including Franklin, Brentwood and Fairview.