UPDATED March 1:
Williamson County is now vaccinating Phase 1a1, 1a2, 1b and Individuals 65+
How it works
In accordance with the Tennessee Department of Health, the Williamson County Health Department is administering vaccines in a phased approach using a waitlist system.
Anyone can register for the vaccine through this system.
Those in currently eligible phases will make a vaccine appointment as part of the registration process. The current phases are 1a1, 1a2, 1b, and those ages 65 and older.
If you are not yet eligible, you can choose to be added to the waitlist and will be notified once your phase has opened and you can make an appointment.
How to register
Register at: vaccinate.tn.gov
Use this PDF for a step-by-step walkthrough of the registration process.
*NOTE* If you signed up for the waitlist on the previous platform, SignUpGenius, you DO NOT need to register on the new platform. You will continue to work through SignUpGenius for both appointments.
Additional Resources
The Williamson County Emergency Management Agency has created a page of vaccine information in Spanish, available at: https://tn-williamsoncountyops.civicplus.com/349/Distribucin-de-la-vacuna.
The county's COVID public information line is available Monday through Friday, 8:30 am to 4:30 pm, at (615) 595-4880. Follow Williamson County Emergency Management on Facebook and Twitter
Offers for you
Support our publication by shopping here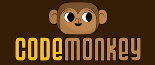 Coding for kids.
Introducing programming games for the next generation.

Get a debit card for your kids, managed by you
Raise financially-smart kids with a card that lets you control how they use it.