The Honeysuckle is a relative new-comer to Cool Springs that made an immediate splash, and has been able to carve out a strong niche in the crowded restaurant scene in and around Cool Springs Galleria. This restaurant is filled with little surprises that will keep you coming back!
From a creative fresh juice bar at Sunday brunch that has spilled over into the weekday lunch scene, to an elaborate raw bar unmatched in the area — we seem to find something new and different with every visit. We're big fans of the tableside super-heated Himalayan salt block (choice of Ahi Tuna, Filet, or Scallops) as a conversation starter with friends, and whether you go for Southern comforts like hot chicken or shrimp and grits or explore the surprisingly-fresh seafood you'll make The Honeysuckle a regular haunt. A must-try accompanyment is the heirloom carrots.
The bar scene here is great, too. A classic wooden bar dominates the view, and The Honeysuckle has one of the more thoughtful cocktail menus in Williamson County and even beyond. You'll find some hard-to-find bourbons on the menu, and the wine list is outside the typical box. This is a great late-night spot close to all the action in Cool Springs.
1770 Galleria Boulevard
Franklin TN  37064+1 (615) 771-2111DirectionsMenu
HOURS:

Mon 11:00 am – 10:30 pm
Tue 11:00 am – 10:30 pm
Wed 11:00 am – 10:30 pm
Thu 11:00 am – 10:30 pm
Fri 11:00 am – 12:00 am
Sat 10:00 am – 12:00 am
Sun 10:00 am – 10:00 pm
Facebook  |  Twitter  |  Instagram | Open Table | Zomato  |  Yelp  |  Google |  TripAdvisor
Offers for you
Support our publication by shopping here

Get a debit card for your kids, managed by you
Raise financially-smart kids with a card that lets you control how they use it.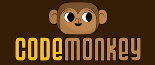 Coding for kids.
Introducing programming games for the next generation.