Governor Bill Lee and Tennessee Department of Transportation Commissioner Clay Bright announced, in May, the award of $10,328,312 Transportation Alternatives Grants statewide in Tennessee.
"Increasing safety, promoting healthy lifestyles and providing improved access to our cities and towns make our communities better places to live and work," said Gov. Lee. "I'm pleased the state can provide the support necessary to move these projects forward."
Spring Hill received $1,195,998 for Phase 1 of Harvey Park Greenway along McCutcheon Creek. The project also includes signage, landscaping, crosswalk, median islands, ADA Compliance, pedestrian bridges and pedestrian amenities.
The transportation alternatives grant is made possible through a federally funded program and is administered by the Tennessee Department of Transportation.
"Through these grants, TDOT has funded $397 million in non-traditional transportation projects," said TDOT Commissioner Clay Bright. "This program has assisted communities all over the state in their efforts to revitalize downtowns, highlight historic areas, provide alternative means of transportation, and increase opportunities for economic development."
A variety of activities, such as the restoration of historic facilities, bike and pedestrian trails, landscaping and other non-traditional transportation projects, are eligible for grant funds under the federal program. For more information on TDOT's Transportation Alternatives Program, please visit TDOT's website at https://www.tn.gov/content/tn/tdot/program-development-and-administration-home/local-programs/tap.html
Offers for you
Support our publication by shopping here

Get a debit card for your kids, managed by you
Raise financially-smart kids with a card that lets you control how they use it.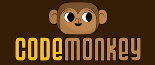 Coding for kids.
Introducing programming games for the next generation.