Williamson County (and all of Middle Tennessee) has seen lots of snow, sleet and ice over the last few days.
We want to see your pictures or videos!
If you have a photo or video you would like to submit, add it here.
Spring Hill residents having a good time on the ice.
Offers for you
Support our publication by shopping here

Get a debit card for your kids, managed by you
Raise financially-smart kids with a card that lets you control how they use it.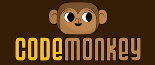 Coding for kids.
Introducing programming games for the next generation.