In honor of Black History Month, we are devoting this week's look at Williamson County past to a person.
First Sergeant George Jordan was born in rural Williamson County in 1847, but his life would take him to glory and honor and the frontier.
In 1866, just after the end of the Civil War, the 19-year-old Jordan left the small stretch of land his family farmed and tied his fortune and fate to the U.S. Army. Over the next 20 years- in times of extreme racial tension and segregation- barely removed from the specter of slavery, Jordan rose from an illiterate youth to a recipient of the Congressional Medal of Honor.
He enlisted in the 38th Infantry Regiment on Christmas Day 1866, a short unimposing figure. Yet he proved a capable soldier. In 1870 he transferred to the 9th Cavalry's K Troop, where he would spend the next 26 years,  rising in the ranks and leading troops in the escalating , various border skirmishes that have come to be called the Indian Wars.
He earned the trust and confidence of his commander, Captain Charles Parker, and was promoted to corporal in 1874. By 1879 he had made sergeant. He also learned how to read and write during this decade, which certainly helped his advancement. It was in 1880, at Fort Tularosa in New Mexico, in hostile Apache territory that Jordan became a hero for the U.S. military.
From the Congressional Medal of Honor Web site:
"On 14 May 1880, following a difficult forced march at night, a twenty-five man detachment under Jordan successfully repulsed a determined attack on old Fort Tularosa, New Mexico, by more numerous Apaches.  The next year on 12 August, still campaigning against the Apaches, Jordan's actions contributed to the survival of a detachment under Captain Parker when they were ambushed in Carrizo Canyon, New Mexico.  Although neither engagement received much attention initially, in 1890 Jordan was awarded a Medal of Honor for Tularosa and a Certificate of Merit for Carrizo Canyon."
The Medal of Honor Citation reads:
"While commanding a detachment of 25 men at Fort Tularosa, N. Mex., repulsed a force of more than 100 Indians. At Carrizo Canyon, N . Mex., while commanding the right of a detachment of 19 men, on 12 August 1881, he stubbornly held his ground in an extremely exposed position and gallantly forced back a much superior number of the enemy, preventing them from surrounding the command."
Here is the story of his later years told on BlackPast.org:
"By the time of his retirement in 1896 at Fort Robinson, Jordan had served ten years as first sergeant of a veteran troop renowned for its performance against the Apache and Sioux.  Jordan joined other buffalo soldier veterans in nearby Crawford, Nebraska, and became a successful land owner, although his efforts to vote bore little fruit. Jordan's health declined dramatically in the autumn of 1904 but Jordan was denied admission to the Fort Robinson's hospital.  Told to try the Soldiers' Home in Washington, D.C., he died 19 October, the post chaplain officially complaining that Jordan "died for the want of proper attention."  Jordan was buried in the Fort Robinson cemetery, his funeral conducted with full honors and attended by most of the post's personnel, a bittersweet ending to the story of an exemplary buffalo soldier."
[scroller style="sc1″ title="Other History " display="tags" tags="History" number_of_posts="5″ speed="300″]
Offers for you
Support our publication by shopping here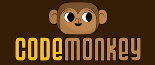 Coding for kids.
Introducing programming games for the next generation.

Get a debit card for your kids, managed by you
Raise financially-smart kids with a card that lets you control how they use it.