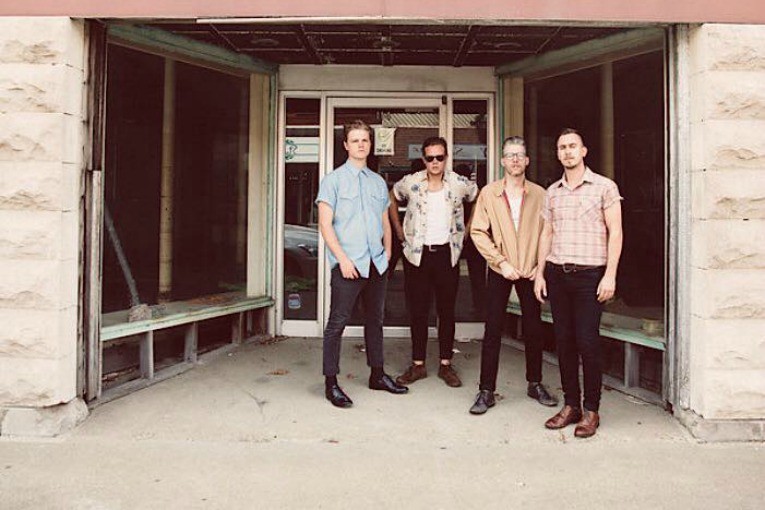 There are an elite group of performers in the area who's childhood is unique in that they had an upfront view of the music industry by watching their parents. Already, we have several successful second generations of country music artists making their way- Hillary Scott of Lady Antebellum (daughter of Linda Davis), Thomas Rhett (son of Rhett Adkins), and Shooter Jennings (son of Waylon Jennings.)
We've put together a list of artists you may not know about, but you should. Some following in the footsteps of their parents by staying in the same genre while others are seeking a new musical path.
Lilly Winwood-(daughter of Steve Winwood)
Winwood who now lives in Nashville has played several venues in Nashville but unlike her "Higher Love" father, her sound leans more towards an Americana genre. Last year,  Lilly collaborated with her dad on his 1986 hit "Higher Love" for a Hershey's commercial. Watch the video below. Follow Lilly Winwood on Facebook for the latest updates.

Jenny Gill – (daughter of Vince Gill and Sweet Hearts of the Rodeo Janis Oliver)
It's no surprise that Gill has pursued music. She has released her first music video from her latest EP The House Sessions, for "Lonely Lost Me" which features her son Wyatt. In this video, Gill's upbeat song showcases a pop-jazz sound.
Gill states on her website about her inspiration for the video, "When we had the EP finished, I played it a couple of times around the house and in my car. Wyatt soon after that started saying, "Mama music, Mama music!" I would start the EP and after Lonely Lost Me would end he would ask for more. He didn't want to hear the whole thing, just that one song over and over and over again. I got really sick of myself really quick. But I thought it was catchy enough and worthy of a video. So after I saved enough cash to even pull off making a video I started to think of different concepts, but i was only seeing one thing…Wyatt. So why not make this a story about a love between a mother and son instead of a man and woman? Since Wyatt loved the song so much it seemed perfect. It's funny because when I wrote this song, Wyatt wasn't even close to being here. It was just a love song that turned out pretty cool, but now Wyatt gives it more meaning. "
Watch the video below.  Gill has an upcoming show on February 14 at the Bluebird Cafe, see all of the details on her Facebook page.
 Allie Brooks- (daughter of Garth Brooks)
Allie is currently attending college in Nashville and has performed at venues throughout Nashville.  Even though she is the daughter of Garth Brooks, Allie is building her fan base on her own.  Brooks regularly takes to her Facebook page where she shares cover songs and some of her original songs with just her and her guitar.  Take a look at one of her latest Facebook videos she posted.
Colony House –
Franklin-based Colony House band is comprised of Caleb and Will Chapman, sons of Steven Curtis Chapman.  This four-piece Indie -Rock band was most recently featured on the "Today Show" where they performed their latest single "You Know It" from their newly released album Only the Lonely which also appears on a Samsung commercial. Following the Today Show, they played on "Conan O'Brien Show "and "Late Night with Seth Myers." Colony House hit the road earlier this month with their Only the Lonely tour with special guest Deep Sea Driver and Knox Hamilton. Follow Colony House on Facebook for the latest updates.
Emily Reeves-  (daughter of Scott  and Melissa Reeves)
Scott Reeves is also a singer-songwriter and has appeared on the show "Nashville," but was also a mainstay on the soap opera "The Young and the Restless" and "General Hospital." Melissa Reeves played Jennifer Horton on "Days of Our Lives."  Emily Reeves has performed as a solo artist in Nashville but most recently joined a country trio called Brassfield Alley comprised of Bradley and Chadley Brassfield along with Reeves. Fans frequently asked Reeves about some of her favorite things, so she created a blog called Tailored by Emily, where she shares her latest obsessions and fans can purchase items. Follow Brassfield Alley Music on Instagram for the latest updates.

[scroller style="sc1″ title="More Entertainment " title_size="17″ display="cats" cats="55″ number_of_posts="8″ speed="5000″]