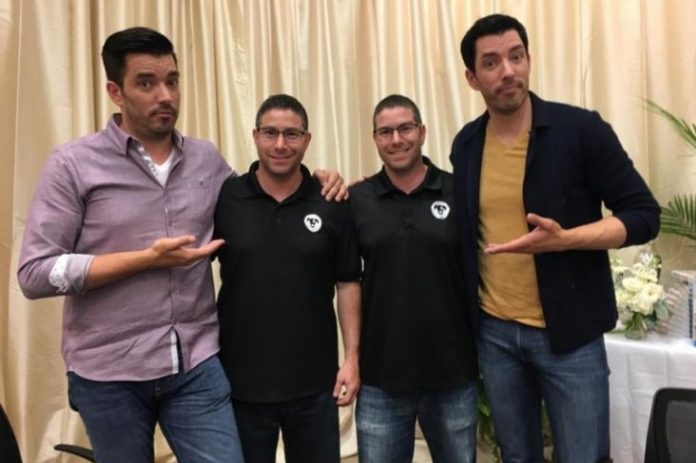 Property Brothers from HGTV held a book signing at Lowe's in Franklin on Tuesday night.
Jonathan and Drew Scott have taken HGTV by storm with their four hit shows which include "Property Brothers", "Property Brothers at Home", "Buying & Selling", and "Brother vs. Brother."
The Scott Brothers just released their first book Dream Home which is a comprehensive source, covering the ins and outs of buying, selling, and renovating a house, with hundreds of full-color photos throughout. The brothers cover numerous topics including the hidden costs of moving, savvy negotiating tactics, and determining your home must-haves. Other handy features include a calendar of key dates for finding the best deals on home products and a cheat sheet of worth-it fix-its.
Dream Home also includes all the tips and tricks you won't see on TV, making it a must-have resource not just for fans but any current or aspiring homeowner.
Drew Scott posted on his Facebook page, "We were so excited we just couldn't hide it. It was great meeting everyone last night in Franklin!"
Take a look at few photos from the event, the brothers posted below.  Follow Property Brothers on Facebook for the latest updates.