from the Williamson County Animal Center
Sweet and gentle Kendall would love to have a family to adore and care for her! She is 8 years old and weighs 54 pounds. Her gray muzzle gives her a distinguished look and her wise eyes reflect the wisdom of a life well lived. She is an obedient dog who will offer her paw to shake and also knows the sit, come and sit/stay commands.
Kendall really likes to be close by your side on her daily walks and when she is in the fenced yard. She loves to be petted and is so affectionate. She loves riding in the car, too. You can meet Kendall at Williamson County Animal Center, 106 Claude Yates Dr. in Franklin.
WCAC is open Monday through Friday, 10:00 a.m. to 6:00 p.m., Saturdays 11:00 a.m. to 3:00 p.m. and Sundays 12 p.m.- 4 p.m. *WCAC will be closed Monday, May 27 for Memorial Day
Rescue of the Week is brought to you by Three Dog Bakery and Infiniti of Cool Springs.
Offers for you
Support our publication by shopping here

Get a debit card for your kids, managed by you
Raise financially-smart kids with a card that lets you control how they use it.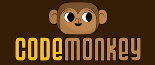 Coding for kids.
Introducing programming games for the next generation.