On Saturday morning around 4am the Franklin Fire Department was dispatched to a fire at the Red Pony Restaurant in downtown Franklin. The fire caused extensive damage to the restaurant along with some minor damage to Walton's Antique Jewelry.
Via Facebook, Red Pony released a statement Sunday:
"We are so grateful for your support!! As you may know, there was a fire in our exterior storage area behind the restaurant. Some of our building suffered extensive damage. While we have to wait for official assessment, it seems that most of our core, historic building is in good shape. We are forever grateful to a well functioning sprinkler system and to the heroes at Franklin Fire."
"We are so grateful no one was hurt! What was destroyed can be repaired… and it will! Red Pony will, no doubt, reopen. It's too soon for timelines but we will update you when we have more info!"
"Our team is our priority- we want to compensate them and we're working with insurance on those logistics. We will also have fundraising set up early this week. At this time the best way to show us love is to support our sister restaurants @cork_and_cow and @55southtn & to buy gift cards at redponyrestaurant.com."
On Saturday, the Franklin Visitor Center closed for business along with Walton's Jewelry.
The jewelry store suffered minor exterior damage but hasn't stated how long they will be closed. The Heirloom Shop stated via Instagram would remain closed until Monday, Jan. 25th to assess for damage, clean-up, and make any repairs necessary.
Red Pony is located at 408 Main Street, Franklin.
Offers for you
Support our publication by shopping here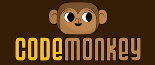 Coding for kids.
Introducing programming games for the next generation.

Get a debit card for your kids, managed by you
Raise financially-smart kids with a card that lets you control how they use it.