Ravenwood students surprise a four-year-old girl and help her dream come true through the Make-A-Wish foundation.
From WCS inFocus
Offers for you
Support our publication by shopping here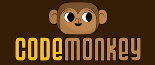 Coding for kids.
Introducing programming games for the next generation.

Get a debit card for your kids, managed by you
Raise financially-smart kids with a card that lets you control how they use it.