David Jennings, PT, DPT, SCS, ATC appointed to lead Johnson & Hayes Physical Therapists in Franklin
Johnson & Hayes Physical Therapists, on 740 Cool Springs Boulevard, Suite 215, is run by Scott Johnson and Todd Hayes, two lifelong friends, who started the business in 2003 in Alabama, where they have locations in Huntsville and Madison.
Johnson and Hayes hired David Jennings, PT, DPT, SCS, ATC to oversee their Franklin clinic in January 2017. Jennings is the only physical therapist to complete the sports physical therapy residency offered in a joint venture between Vanderbilt Orthopaedic Institute and Belmont University. . He is a Board-Certified Specialist in Sports Physical Therapy by the American Board of Physical Therapy Specialities. There are less than 50 Sports Certified Specialists in Tennessee.    Prior to physical therapy school he worked as an athletic trainer for several years at Louisiana State University while earning a Master's degree in Exercise Physiology, and at Vanderbilt University working with the track and field and cross country teams.  
Jennings has also spent time in the NFL working with the Tennessee Titans during physical therapy school.  He graduated from Belmont University with his Doctorate of Physical Therapy before entering the sports physical therapy residency program.  He has a strong desire to return each patient to their highest level of function, including , elite athletics.  He is trained in myofascial trigger point dry needling and uses a systematic movement evaluation approach with each patient.   In his spare time, David enjoys playing golf and spending time with his wife, son and two dogs.
"By the patient seeing the same physical therapist at each visit, we feel the patient will get the most out of each visit and progress faster toward their goals," he said. "I make it priority to give the patient the most out of each visit by adjusting the exercises and manual therapy to what they are showing me that day, not what they were like at the evaluation.  I am able to do this because I see patients from the beginning to the end of their care.  Their time is valuable and I don't want to waste it."
Jennings fits into the Johnson and Hayes family well.
Johnson and Hayes played high school and junior college baseball together. Johnson went on to play at Birmingham-Southern College while Hayes continued his career at Lipscomb University. Both graduated from the University of Alabama in Birmingham with master's degrees in physical therapy. Their shared passion for sports, and an understanding of the injuries that come with them, led them to the field of physical therapy.
"The most important factor for us in deciding to come to Franklin was to hire an exceptional physical therapist and we feel like we've done just that," Hayes said
"We couldn't be more excited about opening in Franklin and having someone like David on our team," Johnson said.
Learn more at johnsonandhayes.com
Offers for you
Support our publication by shopping here

Get a debit card for your kids, managed by you
Raise financially-smart kids with a card that lets you control how they use it.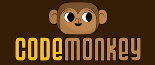 Coding for kids.
Introducing programming games for the next generation.