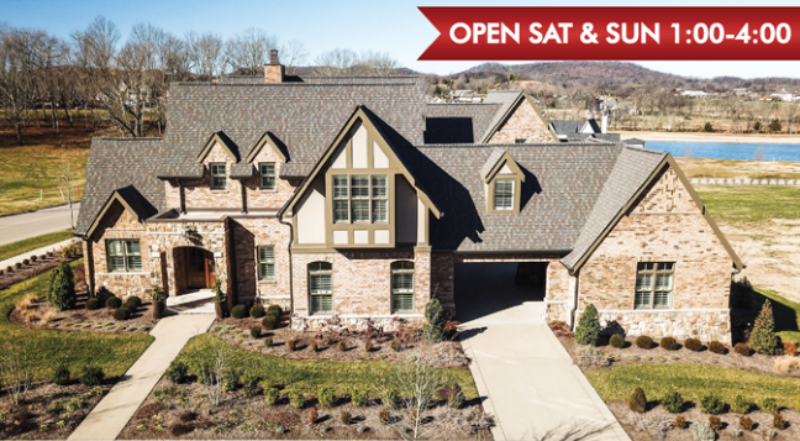 If you're in the market for a new, spacious, luxurious home in Williamson County, don't miss this open house at 8238 Heirloom Blvd in College Grove.
This home features:
4 bedrooms
4 full bathrooms
2 half bathrooms
6,121 square feet
An open house takes place Saturday, April 6 and Sunday, April 7 1pm-4pm.
The spacious home has everything you need, including:
Views of lake and hillside
Covered porch with outdoor kitchen overlooking pool/spa
Gourmet kitchen and master bath with heated travertine tile flooring
Safe Room
Study with private courtyard
Bonus room with upper-level terrace and hidden artillery room
3 car garage with porte-cochere and large turn around pad
8238 Heirloom Blvd is listed for $1,750,000.
The Grove is a gated golf and equestrian community that includes a clubhouse, fitness center, golf course, pool, tennis courts and more.
For more information on the community and house, contact Susan Gregory of Parks Realty at (615) 207-5600.