Richard Paul Landry, of Brentwood, Tennessee, passed away on August 12, 2018 surrounded by his family.  He is survived by his wife of 57 years, Helen Landry; children, Jeff (Pam) Landry and Angela Dupard; grandchildren, Nick (Katherine) Landry, Paul (Kim) Landry, Hillary Landry and Trevor Landry; great–grandsons, Johnny and James Landry and brother, Gerald (Elaine) Landry.
A native of Jeanerette, LA, Richard was the son of Dave and Irene Landry who precede him in death.  He served his country in the US Navy and spent his 55 year professional career in the graphics and printing industry.  Richard will be remembered for his quick wit and his joking manner with people, his story telling and love of playing pool and horse racing.
Richard was a member of Holy Family Catholic Church in Brentwood.  There will be a funeral mass at 12:00 p.m. on Saturday, August 18 at the church with Rev. Joe McMahon, Celebrant.  The family will receive friends from 11:00 a.m. until the time of the mass at the church.  Immediately following, there will be a reception in the gathering hall at the church.
In lieu of flowers, memorials may be made to the American Diabetes Association, 2451 Crystal Drive, Suite 900, Arlington, VA 22202.
Offers for you
Support our publication by shopping here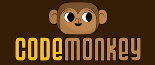 Coding for kids.
Introducing programming games for the next generation.

Get a debit card for your kids, managed by you
Raise financially-smart kids with a card that lets you control how they use it.