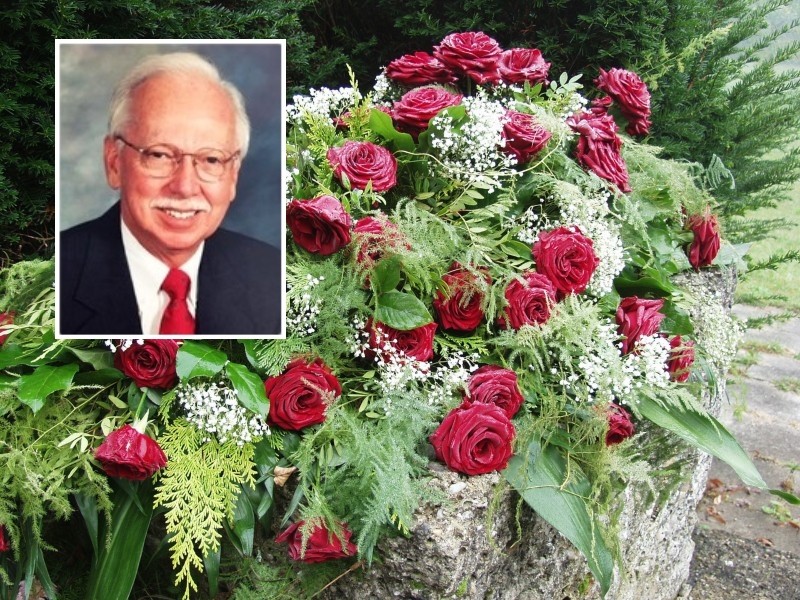 Lonnie Max Moseley, age 83, died peacefully at home, surrounded by his family on Tuesday, January 22, 2019. Max was born in Carthage, Texas on March 18, 1935 to Lonnie and Elva Moseley.
Max spent 40 years as a professional electrical engineer, primarily in the field of research and development in the petroleum industry. He enjoyed serving as a deacon, usher, and greeter at Brentwood Baptist Church, as well as his weekly golf outings with his church and bible study friends. Throughout his entire life, Max was an example to many as he embodied the values of honesty, integrity, hard work, and faith in his Lord Jesus Christ.
He was also an avid pilot who loved to fly. He enjoyed woodworking, working with his hands, and was able to repair just about anything that was broken. Max was a beloved husband, father, grandfather, great-grandfather, brother, and uncle to a family he loved and adored. He is survived by his wife, Allie, who he loved dearly for 64 years. Max left a loving legacy of four children and their spouses, including Tony and Drenda Moseley, Steve and Kim Moseley, Chris and Cindy Moseley, and Pam and Sheldon Jones, as well as 14 grandchildren, 26 great-grandchildren, and many nieces and nephews.
Max was preceded in death by an infant son and a granddaughter, Heather Nicole Moseley.
The family wishes to express gratitude to the staff of Alive Hospice who cared so well for him over the last several weeks. Expressions of love may include donations to Alive Hospice.
Funeral Service will be conducted 2:00PM Friday, January 25, 2019 at Williamson Memorial Funeral Home, Dr. Mike Glenn officiating. Interment Williamson Memorial Gardens. Palllbearers will be Jason Moseley, Clint Moseley, Matthew Moseley, Sten Morgan, Mark Yosick and Tim Bruster. Visitation will be 4-7:00PM Thursday at WILLIAMSON MEMORIAL FUNERAL HOME. 615-794-2289. www.williamsonmemorial.com