Williamson County continues to grow at a rapid pace. Along with that growth comes choice. Today, buyers in Williamson County have a wide range of communities to choose from when determining where to put down roots. There are older, established neighborhoods, newer neighborhoods with few amenities, homes in the sprawling country, and communities with a variety of homes and lots of amenities. However, the latter aren't all "cut from the same cloth," as the saying goes.
Franklin's only true community with a Traditional Neighborhood Design (TND) is Westhaven. What's a TND? Traditional Design Neighborhoods follow specific design guidelines in an effort to mimic neighborhoods and villages from the early 20th century, which had a "Mayberry" type of flavor – homes on smaller lots with a local Main Street within strolling distance.
Today's TND designs are characterized by neighborhoods that are pedestrian-oriented with a mix of both residential and commercial uses, various housing choices and public places like parks, pools and playgrounds where neighbors can gather and socialize. Unlike many of today's neighborhoods, the automobile is not central to the community – and walking is encouraged by the design itself.
"In Westhaven, homes have wonderful front porches that are close to the sidewalks where neighbors regularly socialize and genuinely care about each other, " says Westhaven Marketing Manager, Mary Lee Bennett. "Our welcoming, tree-lined streets and boulevards are designed to be traffic calming and offer a variety of routes in and out of the neighborhood."
Eight quality homebuilders offer homes in Westhaven in a variety of housing styles, ranging from single-family homes to brownstones to apartments overlooking the Westhaven Lake. One level condominiums are also available. "Westhaven has a diverse population and because of the varied activities, amenities and housing options, it appeals to a broad cross-section of people," notes Bennett.
"Westhaven offers a lifestyle that is unparalleled with other communities. Because of the physical design of the neighborhood, neighbors know each other and interact regularly," she adds. 'This creates a sense of community not found in other subdivisions."
Focus: Westhaven Homes
Many of Nashville's best homebuilders are represented in Westhaven, like Ford Custom Classic Homes and SLC Homebuilding. It's evident in the abundant features and unique touches that all of Westhaven's Master Builders incorporate into every home, such as; open floor plans, eat-in granite kitchens with large islands, lots of built-ins, outdoor patios with fireplaces, upscale fixtures and cabinetry, first floor master bedrooms and more.
Residents also enjoy sitting on their charming front porches, parking in their rear garages and getting to know their neighbors all whilst their kids run and play on the shade-filled sidewalks.
The structure of Westhaven increases its overall livability. Smaller streets increase walkability to neighborhood recreation, planned social activities and the Town Center — with a brand new Kroger store — along with other businesses and services that make Westhaven it's own little town. Perhaps today's version of Mayberry.
Westhaven at a glance….
Website: www.westhaventn.com
Number of Homes: 1,375 currently/2,750 when completed
Price Range: Starting at $300s – $1 million
Size:  Homes: 1,729 sq. ft. and larger
Condominiums: 1,485 sq. ft. and larger
Key Features:
Traditional Neighborhood Design (TND)
Walkability
Variety of Home Builders
Westhaven Golf Club adjacent to community
15,000 sq. ft. Resident's Club with:

3 Resort-style Pools including 119' Waterslide and a Sprayground
 Heated, salt-water adult lap pool
 Tennis courts
 Fitness Center
 Drop-in Daycare
 Game Room & Movement Room
 Art Center
 Banquet Hall
 Movie Theater
800 acres of green space including parks, playgrounds and walking trails
Westhaven Town Center with businesses and services within community

New Kroger store opened Dec. 2

Restaurants, shops and businesses located at front of community
Sidewalks on both sides of tree-lined streets
Livability
Schools:
Pearre Creek Elementary, Hillsboro Middle, Independence High
For more information about Westhaven, click here.
Offers for you
Support our publication by shopping here

Get a debit card for your kids, managed by you
Raise financially-smart kids with a card that lets you control how they use it.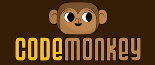 Coding for kids.
Introducing programming games for the next generation.