The American Pyrotechnics Association (APA) has selected 13 unique "must see" fireworks events that will light up the skies this Independence Day that you won't want to miss! Included in this list are cities from across the nation with Nashville taking the number 6 spot.
Here is what American Pyrotechnics Association had to say about the Nashville Fourth of July Fireworks display.
"Choreographed to music played by the Nashville Symphony Orchestra, the fireworks display produced by Pyro Shows of Tennessee has grown to epic proportions. The 30 minute fireworks display will be fired from LP Field, setting the stage for Nashville's most spectacular fireworks show to-date, and the largest display in the South."
This year's line-up for Fourth of July  pays particular homage to Nashville's strong indie and alternative scene and features Erin McCarley, Andrew Combs and Ruby Amanfu, who will open the free concert at 5 p.m. by starting her set with the National Anthem. Also sharing the bill is breakout country duo Maddie & Tae. Sheryl Crow will headline the concert, followed by the Nashville Symphony Orchestra, which will be led by Associate Conductor Vinay Parameswaran, accompanying the fireworks show.
Fourth of July concerts in Nashville this year have been moved to Ascend Amphitheater with a maximum capacity of 7,100 attendees and the capacity at The Green at Riverfront Park will be 7,300. If you are interested in seeing the Nashville fireworks, here are the best places to view the fireworks.
Riverfront Park at the base of Broadway – large video screen to watch the live music.
Broadway – large video screen to watch the live music.
First Avenue
Other areas where you can view the fireworks and listen to the concerts are:
Nissan Stadium parking lots A, B, C and D
Walk of Fame Park – audio of the live music and Nashville Symphony during fireworks available.
Public Square Park – audio of the live music and Nashville Symphony during fireworks available
Corner near Hermitage Avenue and Korean Veterans Boulevard – large video screen to watch the live music
For those who prefer to enjoy the festivities from home, the concert lineup and fireworks display will be livestreamed on visitmusiccity.com/july4th starting at 5 p.m., which will include five hours of live music and the fireworks display.
Here is the complete listing of the 13 cities with the best fireworks show.
1.Addison, TX, Addison Kaboom Town
2.Atlanta, GA, Centennial Olympic Park Fourth of July Celebration
3. Blue Ash, OH, Red, White and Blue Ash
4. Boston, MA, Boston Pops Fireworks Spectacular
5. Houston, TX, US Family Health Plan Freedom Over Texas
6. Nashville, TN Music City's July 4th "Let Freedom Sing"
7. New York City, NY Macy's 4th of July Spectacular
8. Philadelphia, PA, WAWA Welcome America
9. Pittsburgh, PA, EQT Flashes of Freedom Fireworks
10. Sacramento, CA, Cal Expo, Sacramento Independence Day Festival
11. San Diego, CA, Big Bay Boom
12. Tulsa, OK, Folds of Honor Freedom Fest presented by QuikTrip
13. Washington, DC, A Capitol Fourth
[scroller style="sc1″ title="More Fourth of July Stories " title_size="17″ display="cats" cats="6823″ number_of_posts="8″ speed="5000″]
Offers for you
Support our publication by shopping here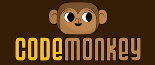 Coding for kids.
Introducing programming games for the next generation.

Get a debit card for your kids, managed by you
Raise financially-smart kids with a card that lets you control how they use it.