This week's extra time will be text only, as we look at a tough couple of games for Nashville FC. Playing back-to-back matches with the Division's top two teams on back-to-back days was not going to be easy, so maybe we should just be happy to get a point but not scoring a goal during the home stand, does feel a little disappointing.
Chattanooga FC
As was expected, this game was tough. My hope was that we could go in and get a draw and then turn around and get a win against New Orleans, giving NFC 4 points on the weekend.
At the 28th minute that hope began to diminish. Luke Winter redirects his header to the far post, well out of reach of Stephen Lunney. With Nashville not making many opportunities of their own in the first half, it looked like 1 goal might be all CFC would need.
NFC threatened the keeper in the 65th, but somehow were turned away.
As they tried to equalize, this happened.

New Orleans Jesters
The Jesters coach was sent off in the second half and that was about the only thing that made this 0-0 draw newsworthy.
Nashville did nearly score in the 15th minute and although the frustration was evident on some of the players' faces, the good guys took a vital point away from this match keeping them just above the playoff line.
THE BAD AND THE GOOD FROM THE PAST WEEK
The Bad: No Goals in 5 Halves
Two and one half games since the last time Nashville FC celebrated a goal and that was on a header from Luke Gearin (originally awarded to Alan O'Connor) back a couple weeks ago.
To be fair, the last three games have been against the top two teams in the Division, so hopefully, with games against teams below the playoff line coming up, Nashville FC can start hitting the back of the net again.
The Bad: 2 points in 4 games.
And outscored 8-2 in those four matches. Not great. But again, 3 of those 4 games came against the top two teams in the Division.
The Good: Stephen Lunney
Saturday could have been a lot worse had Lunney not got his hands on a few shots towards goal.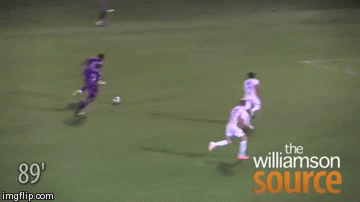 The Good: Plenty of points left to get
The last four games of the season are against teams Nashville FC have  beaten at some point in 2014. Georgia, RCU, Atlanta, and Knoxville. It isn't out of the realm of reason to think Nashville FC could end the season with 24 points and take all of the final 12.
Standings
With Pensacola City no longer existing, the only fair way the NPSL could decide playoff spots is to take the average points per game. With that said, here is what the real standings look like.