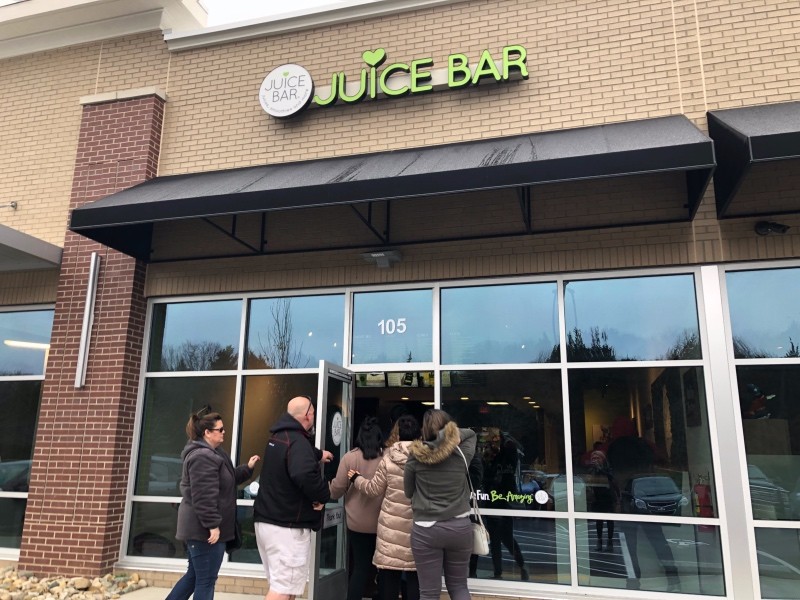 Monday morning brought the Franklin community out to the latest location of I Love Juice Bar to open at 5040 Carothers Parkway, Franklin just down from Chicken Salad Chick and the soon to be open Starbucks.
In celebration of the latest I Love Juice Bar location to open, a few cast members of the USA Network's reality TV show 'Chrisley Knows Best' were on site to take photos. Nanny Faye Chrisley, Todd Chrisley's mother and Chase Chrisley greeted guests and took photos. And if you think you've seen Nanny Faye around town, she's recently purchased a home in Franklin and she told us she's loving the community.
I Love Juice Bar on Carothers is the fourth location to open in Williamson County with the other three located in Brentwood, Spring Hill, and downtown Franklin.
I Love Juice Bar is plant-based, gluten-free, organic when possible, and always uses 100% whole fruits and vegetables from scratch. The menu consists of fresh squeezed juices, smoothies, and smoothie bowls. In addition, you will find menu items of nori bowl, spring rolls, sprout sandwich, kale quinoa bowl, and seasonal soup.
Hours for I Love Juice Bar will be Monday – Friday 6:30 a – 5:30 p, Saturday 8a – 5:30p, and closed on Sunday.
Be sure to follow Juice Bar Carothers on Instagram for the latest updates and offerings.