Several businesses and community facilities/services are closed due to inclement weather. 
Here is a list that we will continue to update throughout the weather event.
Know of a business that is closed today due to weather? Let us know at [email protected].
Last updated: February 19, 7:30 pm
*we will continually check with local restaurants and update their closures as quickly as possible.
Community Facilities/Services
City of Franklin – Due to the hazardous weather conditions, sanitation services are suspended until 2/22. Additional bags will be picked up at no cost.
Williamson Medical Center/Williamson Medical Group Clinics – Due to the continuation of dangerous winter weather conditions across Middle Tennessee, Williamson Medical Center and Williamson Medical Group will be closing all clinics and cancelling all outpatient and elective services for Friday, February 19. This includes elective surgeries and procedures, outpatient imaging, outpatient lab draw stations and cardiac rehab.As always, both the adult and pediatric ERs on our campus will remain open and emergency medical services will be fully operational so call 911 as you normally would.
Williamson County Parks and Rec – Due to current and forecasted weather conditions, all Williamson County Parks and Recreation facilities will be closed Thursday, Feb 18. For additional inclement weather updates visit www.wcparksandrec.com or call (615) 591-8524.
Franklin Transit –  Due to hazardous road conditions & impending winter weather, Franklin Transit will not run Thursday, 2/18.
The Williamson County Public Library System – closed February 20, 2021due to the current condition of the Library Branches parking lots and secondary access road conditions. We are planning to be open Sunday, 1-5p.
Spring Hill Main Library is closed on Feb. 18.
City of Brentwood Library is closed on Feb. 18.
All City of Brentwood Parks are closed on Feb. 18
The Williamson County Parks and Rec Timberland Park and the Wilkins Branch Mountain Bike Park will be closed until further notice.
Williamson County Government Offices are closed on Feb. 19.
Williamson County Health Department COVID-19 testing and vaccinations are canceled Feb 19. The public information line is also closed.
Williamson County Judicial Center will be closed on Feb.19  for any in-person general sessions.
Williamson County Animal Center is closed until  Feb. 22.
Waste Management in Spring Hill: "Due to continued freezing temps and driving hazards, we will not have any collections services tomorrow, Friday, February 19th. We will try to evaluate running some services in some areas on Saturday, but Monday is looking more realistic for us to resume our services. I will continued to keep you updated."
Nashville International Airport is reporting many flights have been canceled or delayed. Check with your airline before heading to the airport.
Eateries
Five Daughters Bakery at The Factory in Franklin is closed Feb. 17
J Alexander's in Cool Springs is closed Feb 17.
Franklin Family Entertainment in Franklin is closed Feb 18.
Garcia's Mexican Restaurant is closed on Tuesday, Feb. 16.
Mellow Mushroom Franklin is closed on Feb. 18.
Hoss' Loaded Burger is closed on Thursday, Feb. 18.
Miss Daisy's Kitchen is closed on Thursday, Feb. 18.
Pies by Gigi is closed on Friday, Feb 19.
Businesses
Birdwell & Mutlack Dentistry is closed in Thompson's Station, will reopen Feb 22.
A Moment's Peace Salon & Day Spa in Franklin is closed Feb. 18.
AMC Thoroughbred Theatre – closed, a re-open date has not been given yet
The Factory at Franklin will be closed on Tuesday, Feb. 16.
Living Franklin is closed on Feb. 19.
Let it Shine is closed until Friday, February 19th.
Offers for you
Support our publication by shopping here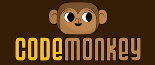 Coding for kids.
Introducing programming games for the next generation.

Get a debit card for your kids, managed by you
Raise financially-smart kids with a card that lets you control how they use it.