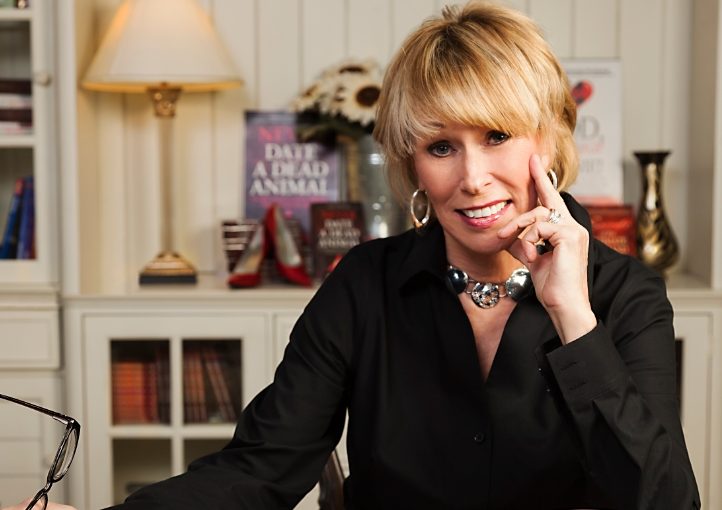 The first step to moving on is accepting the reality of your toxic relationship. You broke up with your boyfriend or husband because of his hurtful behavior. You're trying to move on with your life and then he calls you and your resolve crumbles. CLICK HERE to read more.
Read Nancy's complete article: You MUST Do This To Permanently Cut Him Out Of Your Life
Nancy Nichols's self-help book God Please Fix Me! will increase your self-esteem, relationship understanding and personal healing.
[scroller style="sc1″ title_size="17″ display="tags" tags="nancy-nichols" number_of_posts="12″ auto_play="5000″ speed="300″]
Nancy Nichols is a best-selling self-help author, motivational speaker and dating coach. She is the notorious "Know-It-All Nancy" blogger, magazine and newspaper influencer and TV and radio talk show personality. Nancy's specialty is helping single, divorced and widowed women understand the modern rules of dating. Her passion is contagious. Her uncensored candor is refreshing. Her unique introspect educates, inspires and empowers women who struggle with dating and relationship problems.
Visit Know-It-All Nancy Website.
Offers for you
Support our publication by shopping here
Soltea
Improve Your Heart Health with All-Natural Soltea Daily Supplement – Click Now to Save 25% Off Your First Order
All-Natural Heart Health Supplement – Save 25% Now

CodeMonkey
Coding for kids! Introducing programming games for the next generation. Get your kids coding today.
Start with a free trial.

Grow Credit
Grow Credit is a free Mastercard you can use to pay your subscriptions while you build credit.
Start building your credit today!

Tally
Overcome your credit card debt with Tally. Consolidate and save money while you pay it down.
Get started with Tally today.

Acorns
Acorns helps you grow your money. Take control with all-in-one investment, retirement, checking and more.
Get a $5 bonus when you sign up.

Brigit
Know your spending habits, anticipate overdrafts, and get up to $250. Only takes 2 minutes. No credit check.
Get your finances on track.

Truebill
Lower your bills and stay on top of your financial life with Truebil, the app that helps you save every day.
Take control & start saving money!
Gabi
The easiest way to compare and save on home and auto insurance. Match coverage, compare rates and save.
Find hundreds in savings now!