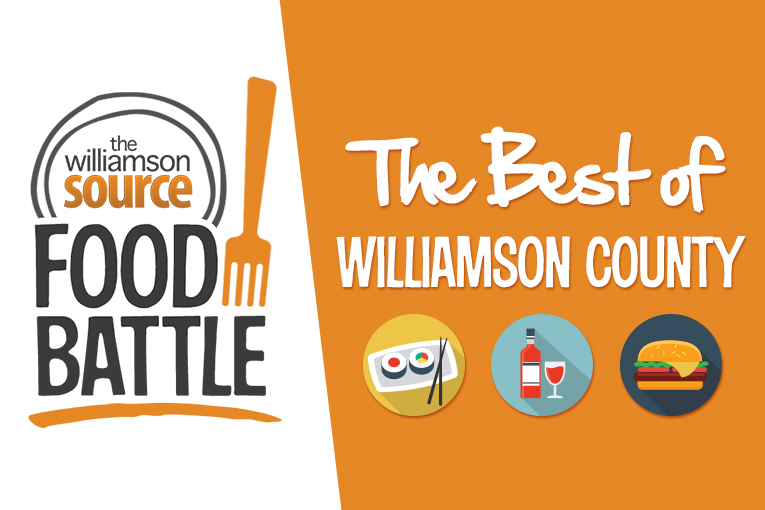 Our July Food Battle, featuring the best burger in Williamson County, has come to a close!
Thank you to everyone who voted.
The July Food Battle Winner for Best Burger Is:
Kings Bowl offers a memorable dining and entertainment experience like no other.
The expansive and expertly-designed venue boasts an executive-chef designed menu featuring award-winning American dishes with a twist.
At Kings Bowl, you have plenty of burger options. Here are just a few burgers you will want to try at Kings:
Fat Elvis Burger, topped with bacon, spicy peanut butter, and deep fried banana
Mac & Cheese Burger, topped with a fried mac & cheese patty, cheddar, marinated griddled tomatoes, and sun-dried tomato pesto
Bourbon BBQ Burger, topped with bacon, cheddar, lettuce, tomato, and fried onion strings
Sunny Burger, topped with caramelized onions, brie, bacon, pepper mayo, and fried egg
Hollywood Burger, topped with avocado, herb goat cheese, bacon, lettuce, tomato, and ranch dressing
And, of course, a Classic Burger with lettuce, tomato and secret sauce