Williamson County has two new Jeni's Ice Creams locations that have recently opened- one in Hill Center Brentwood and the other inside The Factory in Franklin.
On Thursday evening, Jeni Bauer, creator of Jeni's Splendid Ice Creams visited Yazoo Brewing Company in Nashville where they held a launch party for the new flavor Yazoo Sue with Rosemary Bar Nuts.
Yazoo Sue with Rosemary Bar Nuts pairs cherry wood-smoked porter beer by Nashville's Yazoo Brewing Co., grass-grazed Ohio milk, and fistfuls of almonds, cashews, peanuts, and pecans dusted with rosemary, brown sugar, and cayenne. For the tasting event, it was paired with Yazoo Sue beer.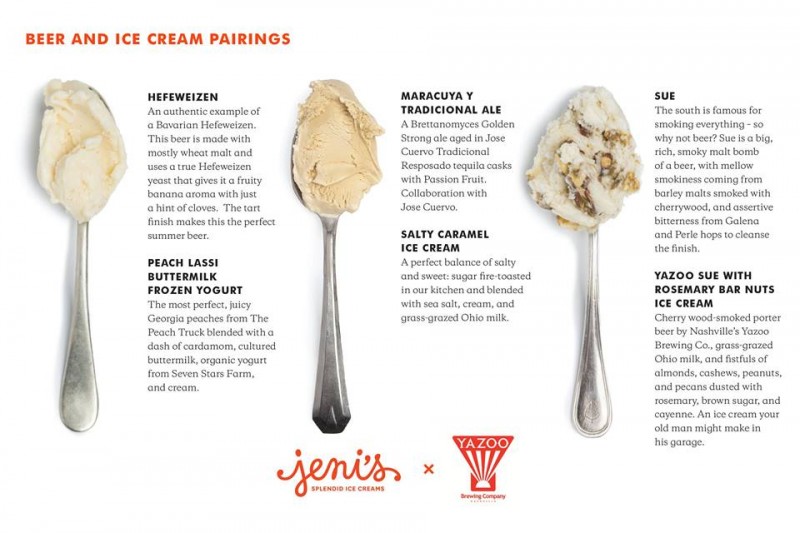 Two other flavors were available to tasting during the event- Peach Lassi BFY, a frozen yogurt which utilizes The Peach Truck blended with a dash of cardamom, cultured buttermilk, organic yogurt from Seven Stars Farm, and cream. They paired it with Hefeweizen.
The last flavor in the trio was Salty Caramel paired with Maracuya Y Ale. Take a listen to Jeni Bauer who explained each new flavor that will be launching nationwide.