From WCS InFocus
High school choir students aren't the only ones earning seats in state choirs. Eleven students from Heritage Middle are earning recognition for their vocal talents.
The Middle Tennessee Vocal Association (MTVA) recently announced its Elementary School Honors Choir and Middle School Honors Choir. The Elementary School Honors Choir accepts students until sixth grade. The Middle School Honors Choir is made up of seventh and eighth grade students. While auditioning, students were graded on their pitch, musicality, tone, rhythm and diction.
"I'm so thankful to be able to work with students who strive for the high standards held by MTVA Honor Choir," said HMS chorus teacher Lisa Benton. "The students work through a process of recording their voice for the audition process, with many working towards mastery of pitch, excellent diction and proper breath management. The students have improved throughout this semester by simply going through this process of recording and working towards mastery."
These students will perform in the Elementary/Middle Honors Event January 21. The location of the performance is to be determined, but more information is available on the MTVA Calendar page.
Congratulations to the following students:
Elementary School Honors Choir
Emma Cleary
Ava Hardin
Larkin Johnson
Raegan Litton
Ainsley Manuel
Isabelle Olivas
Middle School Honors Choir
Ayla Jones
Sully Jones
Daniel Agboglo
Baron Edwards
Marc Perrone
Offers for you
Support our publication by shopping here

Get a debit card for your kids, managed by you
Raise financially-smart kids with a card that lets you control how they use it.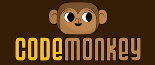 Coding for kids.
Introducing programming games for the next generation.