The 1920's era Hayes House at the Farm at Harlinsdale received a $60,000 grant from the state Historical Commission recently giving the home $167,000 to go toward needed repairs. A new roof, gutters and porch are first on the list as renovators attempt to preserve another piece of Williamson County history.
The home is one of 16 buildings on the farm in poor repair. None of the historic buildings are safe to tour and enjoy, which is something many locals hope to remedy. Stone Crest Construction will be taking on the task of breathing life back into the Hayes House.
Harlinsdale is known for its significant contribution to the Tennessee Walking Horse breed. The farm was established in 1933, and produced Midnight Sun the most famous repeat World Grand Champion walking Horse stallion in history. Today breeding is the primary function and the Harlin's still run the farm.
Find out More or stop by across from the Factory and visit this piece of Williamson's yesteryear. Bring your dog and enjoy K-9 Korral Dog Park while you are there.
Offers for you
Support our publication by shopping here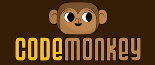 Coding for kids.
Introducing programming games for the next generation.

Get a debit card for your kids, managed by you
Raise financially-smart kids with a card that lets you control how they use it.