Learning to drive is a classic rite of passage for any young person, but along with the excitement and the freedom of driving come new responsibilities. Adding a teen driver will likely lead to changes in your household, as well as changes to your auto insurance policy.
Because teens are high-risk drivers, adding a teenager to your auto insurance policy will lead to an increase in your overall premium.
Why? The facts are telling. According to the Centers for Disease Control and Prevention, traffic accidents are the leading cause of death for 15-to 20-year-olds in the United States.
Below are a few tips to keep your teen safe and to keep the costs down:
Safe driving discounts
Enroll in the Steer Clear® Driver Discount Program. Your teen will need to log their supervised practice drives, sign a parent/teen agreement, do a pre-and-post program assessment, and meet with your State Farm® agent.
Good student discounts
In some states, some insurance companies actually offer discounts for students who maintain a high GPA. Consistently earning high grades is one of the most effective ways your teen can save you money on your auto insurance.
Driver safety training
It's important to make sure your teen is aware of the new risks and new costs associated with driving, as well as the importance of maintaining a clean driving record. Traffic violations will often lead to even higher premiums. Know and enforce your state's Graduated Driver Licensing laws.
If additional driver safety courses are available in your area, encourage your teen to enroll in them. In some states, attending classes beyond what's required to earn a driver's license can lead to additional savings.
This information is brought to you by State Farm. Contact your local State Farm Agent, Ed Underwood for your home insurance needs and questions. Click here to get a quote or call 615-771-0700 to get information. Like Ed Underwood on Facebook!
Offers for you
Support our publication by shopping here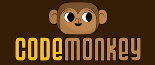 Coding for kids.
Introducing programming games for the next generation.

Get a debit card for your kids, managed by you
Raise financially-smart kids with a card that lets you control how they use it.