With a sort of Christmas break over, the stretch of the GNASH season started this week. We are going to take a look at some recent games, standings and standout players since we rang in the new year.
It should come as no surprise to fans of …
. . . that Brentwood and Ravenwood are right at the top of the Gold Division. The Bruins are the defending champs and playing like it. The Raptors, who finished third in the Preds Cup tournament last year are again in serious contention for a high post season seeding.
Here are the full Gold standings:
Gold
from GNASHockey.com
As you can see, MBA and Ravenwood are both undefeated, and if you look at goal differential the Raptors are a head and maybe shoulders above the rest of the Gold division.
They have the most goals scored and least allowed in the league which obviously gives them the biggest goals +/-, of +42. The next closest team is Centennial in the Blue division with a +30.
Aside from spectacular goalie play- Thomas Ito and Garrett Foran with seven and three starts respectively have allowed only a little more than a goal per game- the Raptors are winning with team play. They do not have a player in the top five in points, goals or assists. But they have three players who together make them an elite team: Chris Flynn, Justin Gilbert and Trey Pefanis. Flynn leads the team with 14 points from 9 goals and 5 assists. Gilbert has 8 points on 6 goals and 2 assists and Pefanis has 9 points on 6 goals and 3 assists.
In the new year, the Raptors played Mt. Juliet-Wilson Central to a 2-2 tie and on Friday they beat Pope John Paul II 5-2.
Ravenwood plays next on Wednesday against Father Ryan at 6:30 at Ford-North.
Brentwood, being led by standouts Matthew Chalkley and William Haberer, has two wins in two games in 2016. On Wednesday they beat Hendersonville 6-3 and on Friday night they beat Father Ryan 5-4. In that game Chalkley, who is third in the league in points with 23 and second in assists with 12, had a goal and assist while Haberer, who is fourth in the league with 22 points, had a goal.
The Bruins plays PPJII on Wednesday at Plex-B.  It could be tough game, as PPJII is hungry for a win after losing to the Raptors Friday.
Father Ryan is winless in 2016 and face Ravenwood on Wednesday. The Fightin' Irish lost of course to Brentwood on Friday and fell to MBA 8-2 earlier in the week.
Blue
from GNASHockey.com
Centennial is not exactly a surprise in first place, but after finishing just out of the elite teams last year, the Cougars made a leap so far this year. Their goalie, Theodore Strunce has had a big hand in that. He lets less than 2 pucks touch the net per game. And as far as scoring, Centennial is right there in the top five. Like Ravenwood, they are scoring as a team- five players have at least four goals on the year but no one has more than seven, which is how many team-leader James Hayson has. He also leads the Cougars in points with 12, but five other Cougars have at least 9 points- giving Centennial six players in the top 25 in the Blue division.
In 2016 so far Centennial is 2-0. They just stomped Hume Fogg-Page, winning 10-0 on Wednesday. Michael Zeller had a hat trick and Lawson Smith scored twice while five other players put a puck past the line. Then on Friday the Cougars separated themselves from second-place Lipscomb-Brentwood Academy on Friday with a 4-1 win: Trailing 1-0 after the first period Centennial tied the game off a Brandon Seymour goal after two, then in the third scored three more. Matthew Vandawater put two in in the period and Hayson assisted on two.
The Cougars play Ensworth-Oakland on Wednesday night at AG2 at 8:30.
Lipscomb-Brentwood Academy might have lost their head-to-head match but they have two of the best players in the league:
from GNASHockey.com
They have the best passer in the league in Sean Hagan and one of the best scorers in Thomas Neal. Hagan leads the league, running away, in points and assists with 36 and 23, while Neal is second in points and with 18 tied for first in goals.
They started 2016 in first place in Blue, at 7-1-0. But a 2-2 tie on Wednesday against Franklin and then that 4-1 loss on Friday night versus Centennial put them in tie for second place. They play next on Wednesday night against Independence-Summit at AG1 at 7:45, which should be a good game to get back on track.
Franklin has gone 1-0-1 so far in 2016, keeping pace with Lipscomb-BA. After the sister-kisser on Wednesday against Lips-BA the Rebels shut Hume Fogg-Page out 10-0. Yikes, poor HF-Page- 0-2 in 2016 by a combined score of 17-0! They play Blackman-Stewarts Creek on Wednesday and hopefully can get out of a rut.
Franklin plays Station Camp-Beech on Wednesday at PlexB at 8:30 p.m.
Independence-Summit has gotten off to a promising start in the new year. In beating Station Camp-Beech 4-1 and Ensworth-Oakland 3-2 last week the Speagles moved from two games under .500 to, well,.500 on the season. On Wednesday they play Lipscomb-BA in a potential season-changing game at AG1.

More School News
Offers for you
Support our publication by shopping here

Get a debit card for your kids, managed by you
Raise financially-smart kids with a card that lets you control how they use it.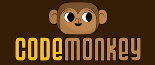 Coding for kids.
Introducing programming games for the next generation.